Bus Service For Arrivals From Abroad Gets Underway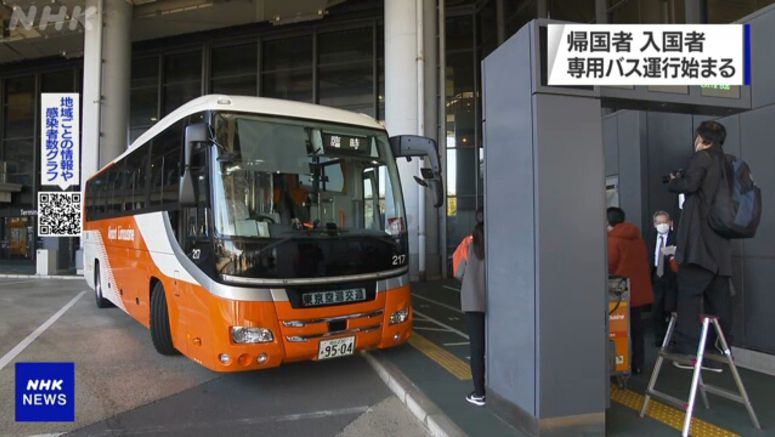 A bus service has been launched to transport international travelers from Haneda and Narita airports directly to hotels in Tokyo, as part of an effort to prevent the spread of the coronavirus.
The Airport Transport Service started offering the direct bus routes on Wednesday. It is providing three trips a day from the airports to 12 hotels in Tokyo. Travelers who will stay at the hotels are eligible to use the service. Advance booking is required. Fares cost about 39 dollars from Narita and about 14 dollars from Haneda.
The new service is aimed at helping visiting foreigners and returning Japanese avoid using public transportation.
The government has been asking arrivals from abroad to avoid using the public transportation system, even if they test negative upon arrival. However, many people use trains and buses because arranging to use private vehicles is costly.
A man arriving from abroad said transportation from the airport has been a big problem. He said he is pleased with the launch of the new service.
Airport Transport Service executive Ito Yuichiro noted that the new bus service poses little infection risk. Ito says he is aware that there are people who find it difficult to arrange to use private vehicles. He said he hopes to see business people and others use the service.