Suga Under Fire For Dining Out In Group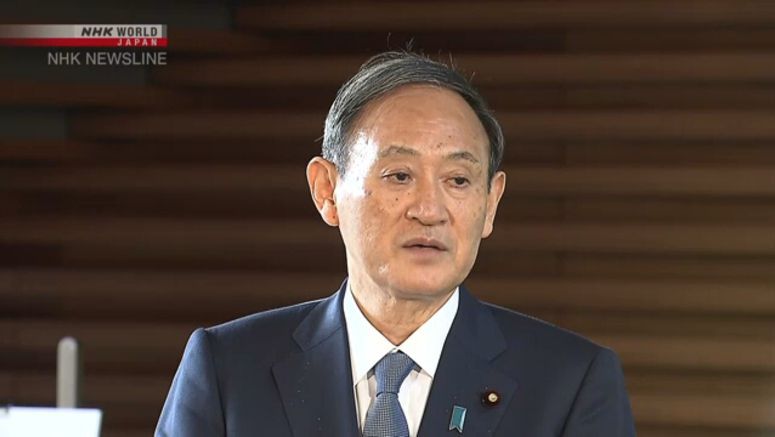 Japan's Prime Minister Suga Yoshihide is facing criticism for dining out with more than five people despite the government's call to avoid such gatherings amid the coronavirus pandemic.
The opposition criticized Suga for dining at a steak restaurant in Tokyo with ruling Liberal Democratic Party officials Nikai Toshihiro and Hayashi Motoo and other celebrities.
Speaking to reporters on Wednesday, Chief Cabinet Secretary Kato Katsunobu stressed the importance of meeting people from a variety of fields to hear their opinions, in apparent defense of Suga.
Kato said deciding whether to attend such gatherings should be considered on a case-by-case basis, keeping in mind the purpose of doing so and the necessity of preventing infections.
Kato added that a government panel on the coronavirus has not specifically called for avoiding all parties of five or more people.
Suga was asked by reporters on Wednesday night if the gathering was appropriate. He said that although he and other attendees maintained adequate social distancing, he took the matter seriously, given the possibility that the public would misunderstand his attendance.