Man Referred To Prosecutors For Slander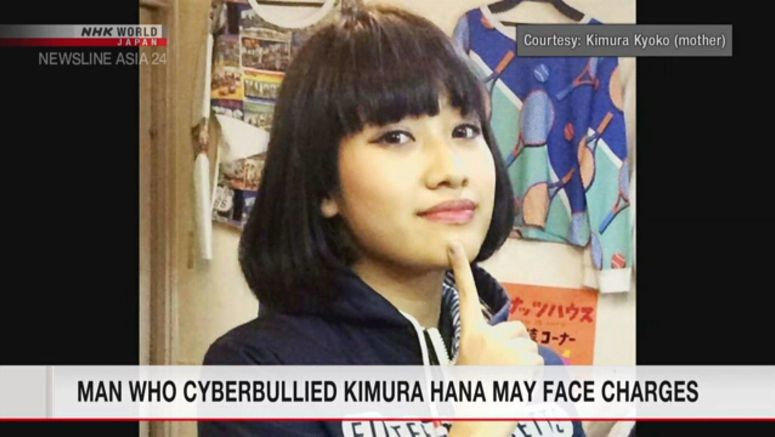 The Tokyo Metropolitan Police have sent papers to prosecutors on a man in his 20s for the alleged online slander of professional wrestler and reality show star Kimura Hana, who committed suicide in May.
The 22-year-old Kimura was a cast member on the Japanese reality show "Terrace House" broadcast by Fuji Television.
She was the target of cyberbullying regarding her comments and behavior on the program.
Police began investigating the malicious online comments after they were consulted by Kimura's family.
Police have found that the man in his 20s, who lives in Osaka Prefecture, western Japan, on several occasions posted comments such as "I wonder if you deserve to be alive" and "When are you going to die?"
They say the man turned himself in June and sent an email offering an apology to Kimura's family.
During police questioning, he reportedly admitted to the charge of criminal contempt and said he could not forgive Kimura's attitude in the show.
Police are also investigating hundreds of slanderous messages posted by other people.
Kimura's mother, Kyoko, filed a complaint with Japan's Broadcasting Ethics and Program Improvement Organization, or BPO. She says there was excessive pressure on her daughter to act aggressively on the show. The BPO is considering the complaint.