Coronavirus Patient In Hiroshima Dies At Home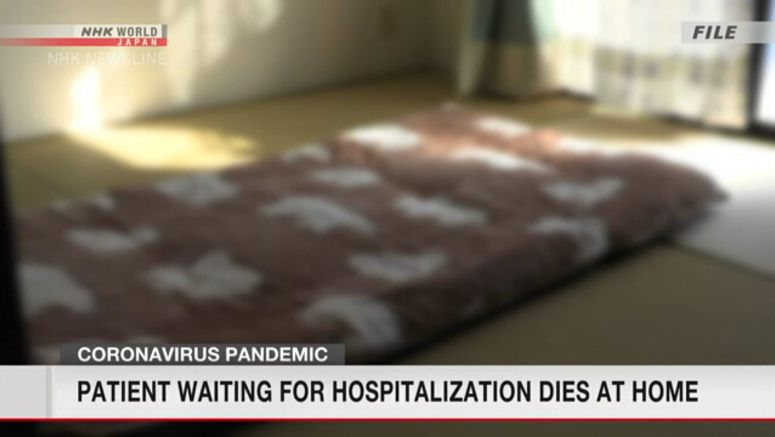 A man in the Japanese city of Hiroshima waiting to be hospitalized for coronavirus infection experienced a rapid deterioration of his condition at home and died there.
Hiroshima officials held a news conference on Sunday to explain what happened. They said the man in his 60s tested positive for the coronavirus on December 13 after having been determined to have had close contact with another virus-carrier.
The officials said he had a fever of 37.7 degrees Celsius and blood-stained sputum along with his underlying conditions of myocardial infarction and diabetes.
They said he was considered to be a patient prone to develop serious symptoms of COVID-19.
The officials said his doctor decided on December 14 that the patient needed to be hospitalized but did not require immediate hospitalization partly because he was able to walk on his own. They said the man returned home.
But his condition rapidly deteriorated on December 15 while he was at home, where he later died.
The officials added that preparations were underway for him to be hospitalized at the time of his death.
The number of coronavirus cases has been spiking in Hiroshima Prefecture, particularly in Hiroshima City.
The prefecture's medical system is under strain with the occupancy rate of hospital beds set aside for COVID-19 patients now standing at 59 percent.
Prefectural officials said the doctor's decision not to immediately hospitalize the man was not linked to the current pressure on the medical system.
A senior prefectural official said he is taking the man's death seriously. A senior city official pledged to explore how to detect a rapid deterioration of patients' health when they are at home.