Govt. Panel Discusses New Coronavirus Variant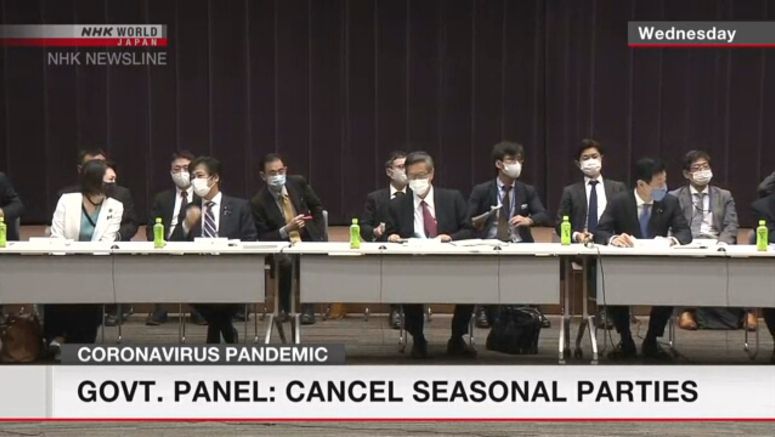 A Japanese government panel on the coronavirus has discussed anti-infection measures for the upcoming holiday season, and a new variant of the virus found to be spreading in Britain.
Members of the government subcommittee met on Wednesday amid a spike in cases across the country.
They discussed plans for mass vaccinations in Japan, including who will be the first to get vaccines when they become available.
They also looked into a set of measures that they believe will be required for the holiday season when medical services become relatively limited.
Experts suspect dining out at restaurants and parties in crowded bars were behind the recent surge in cases.
The panel members have called on people to cancel plans for year-end and New Year parties. They have also asked people who are dining out to wear masks when they talk.
Another topic discussed at the meeting was a new variant of the coronavirus that is said to be more contagious.
The members considered what entry restrictions, if necessary, Japan should put in place for people coming from Britain and other nations where the new variant has been confirmed.