Ex - Transport Minister Hata Dies Of Coronavirus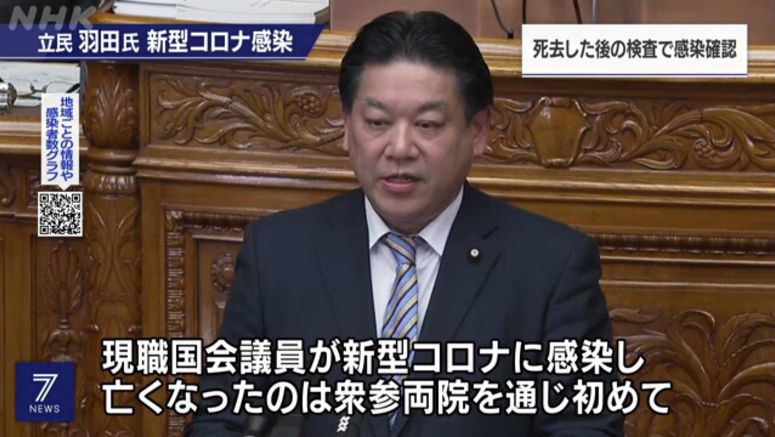 Japan's former transport minister Hata Yuichiro, who died on Sunday at the age of 53, has become the first incumbent lawmaker in the country to die of the coronavirus.
Hata developed a fever on Thursday and was due to take a PCR test on Sunday. His condition deteriorated suddenly while on his way to hospital, where he was pronounced dead.
A posthumous test confirmed that he had been infected with the coronavirus.
Hata won his first election to the Upper House in 1999 after serving as secretary to his father, the late prime minister Hata Tsutomu.
He served as transport minister in 2012, in a government formed by the then Democratic Party of Japan.
In September of this year, he became the Upper House secretary-general of the main opposition Constitutional Democratic Party.