Consultations For Jobless People At Year End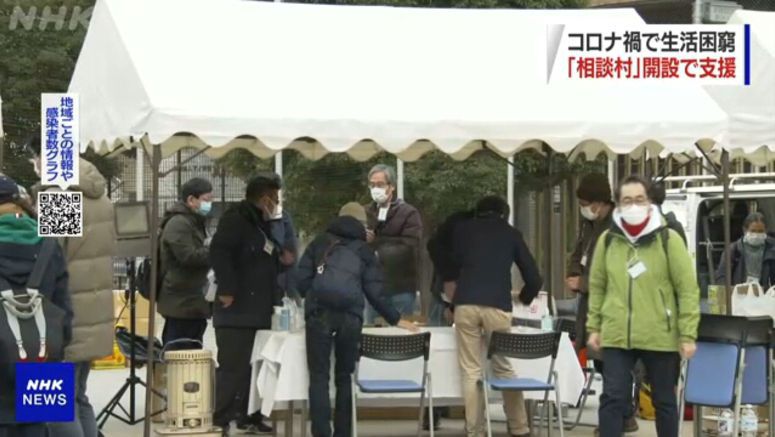 A support group including lawyers is providing consultations in Tokyo to people who have lost their jobs or part of their income because of the coronavirus pandemic.
Consultation sessions began from 10 a.m. on Tuesday in Okubo Park situated in Shinjuku's Kabukicho entertainment district.
Members of the Labour Lawyers Association of Japan specializing in labor issues and labor union staff are on hand to offer advice.
Among the visitors was a man in his 40s who says he has only 100 yen in cash. He has been sleeping in Internet cafes after losing his job with a construction company.
Organizers of the event are offering help with procedures to sign up for temporary housing provided by the Tokyo Metropolitan Government. They are also providing meals and cash for daily necessities.
A government survey has revealed that nearly 80,000 people have lost their jobs due to the economic fallout from the pandemic.
Lawyer Natsume Ichiro, one of the organizers, said he wants people to bring in the new year safely with their support. Natsume added he wants people to come without hesitation in order to secure housing and find jobs.
The consultation service is open until 5 p.m. on Tuesday. It will also be offered from 10 a.m. to 5 p.m. on Wednesday, December 30, and Saturday, January 2.
A meeting room exclusively for women and consultants for foreign workers are also available.