Panel Suggests Tax Increase To Cover More Defense Spending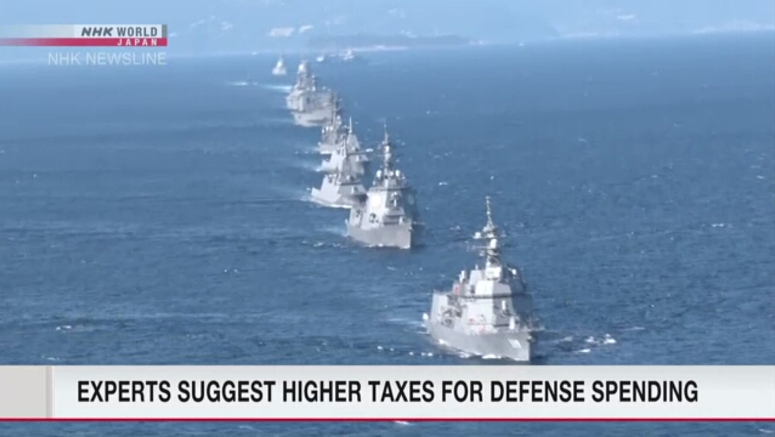 A Japanese government panel of experts on the country's defense capabilities has called for the early deployment of missiles with counterattack capabilities. It also suggested tax hikes would be the preferred way to finance the increase in defense capabilities.
The panel came up with a report on ways to drastically enhance the country's defense capabilities, on Tuesday. The panel's chair, Sasae Kenichiro, who is a former ambassador to the US, submitted the report to Prime Minister Kishida Fumio.
The report says having the ability to carry out counterattacks on enemy missile launch bases is essential.
It calls for a sufficient number of missiles to be deployed within around five years.
Such missiles would include domestically-made "standoff" missiles that can attack targets from outside the range of enemy weapons.
The experts say boosting defense budgets should not rely on issuing bonds to cover the increase.
It says the government should clearly explain to taxpayers about the need for them to shoulder defense budget increases through various forms of taxes, and make efforts to seek their understanding.
It urges the government to take bold measures, such as setting a special framework for budget requests for the Defense Ministry and Japan Coast Guard.
The special framework includes budgets for four fields--research and development, public infrastructure, international cooperation and cyber security.
They say the funding is needed to enhance the country's comprehensive defense system.
Defense Minister Hamada Yasukazu met with Finance Minister Suzuki Shunichi on Tuesday to discuss defense budgets from mid- and long-term perspectives.
The Defense Ministry has already estimated that the next mid-term defense program should cost around 48 trillion yen, or about 340 billion dollars, over a five-year period. The Finance Ministry says the cost for the mid-term defense program should be financed by a stable source of revenue.
The government panel report also calls for the government to work with localities to prepare for possible emergencies. It suggests creating rules that allow Self Defense Forces to use ports or airports on a routine basis, including Okinawa Prefecture's Sakishima Islands that are close to Taiwan.