Anti - Terror Drill Held At Commercial Complex To Open Next To Haneda Airport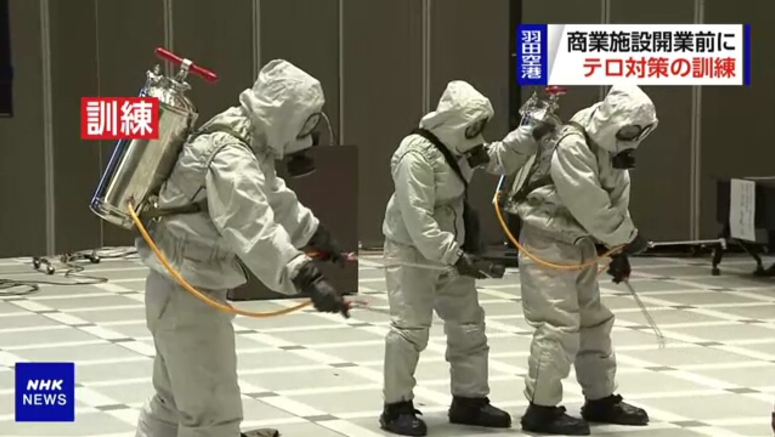 An anti-terror drill simulating a chemical attack has been held at a new commercial complex next to Tokyo's Haneda Airport that is to fully open in January.
About 100 police officers and staff from the commercial facility took part in the drill on Thursday at Haneda Airport Garden, which is directly connected to the airport.
In the drill, a man put a plastic bottle containing a chemical agent on the floor. He then began wielding knives, prompting security guards to guide people in the area to safety.
Police officers subdued the man as an anti-terror unit from the Tokyo Metropolitan Police Department practiced taking care of people lying on the floor and collected the bottle using special equipment.
The president of the operator of Haneda Airport Garden said the complex at the gateway to Tokyo is likely to draw many visitors. He said he wants to take full anti-terror measures in cooperation with police.
The Tokyo police plan to work with the private sector to boost vigilance against terror attacks at airports and commercial facilities ahead of next year's G7 summit in Hiroshima.