Lawyers Form Group To Support Victims Of Ex - Unification Church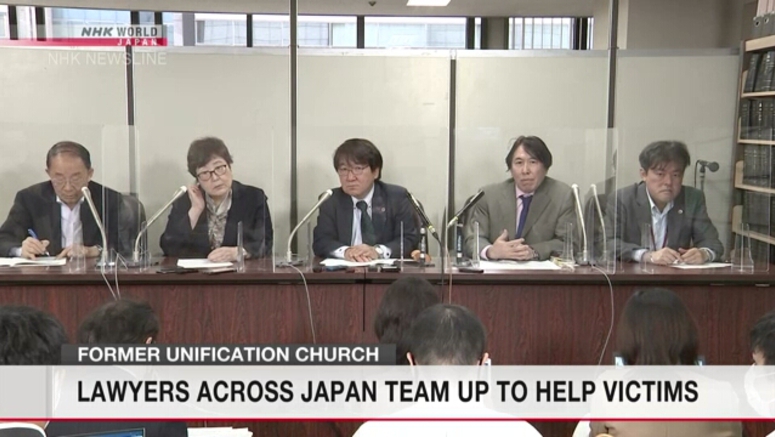 More than 200 lawyers from across Japan have formed a new group to support those who say they have suffered damage from the former Unification Church.
The religious body is accused of soliciting large donations from followers and conducting dubious marketing practices known as spiritual sales.
The lawyers' group is supported by the Japan Federation of Bar Associations. It will give legal consultations and negotiate with the ex-Unification Church to help victims if the damage is confirmed.
On Thursday in Tokyo, group members told a news conference that more than 300 consultations have been received by the federation. Some of them were made through local legal support centers as they require lawyers' support for resolution.
The group plans to assign members to prefectural bar associations. It says they will carry out group negotiations with the ex-Unification Church.
The lawyers say they may consider lawsuits if negotiations do not lead to a resolution.
The group's head, Murakoshi Susumu, said it will cooperate with an existing network of lawyers supporting victims in carrying out activities nationwide.
The group plans to accept requests for consultation from December 1.