Tokyo Consumer Inflation Hits 40 - Year High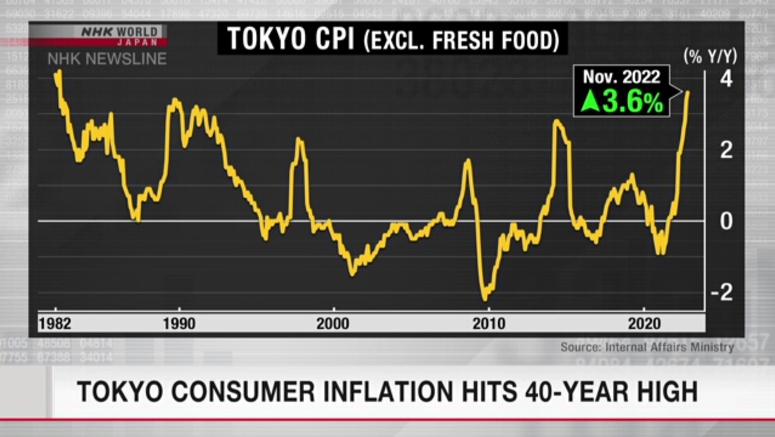 Consumer prices in Tokyo have been rising this month at their fastest pace in four decades. City residents were hit especially hard by soaring costs for food, electricity and gas.
The internal affairs ministry says the consumer price index for November rose 3.6 percent from a year ago in the capital's 23 wards. That was the highest figure since April 1982.
A series of price hikes by firms lifted retail food prices by 6.7 percent.
The reading excludes fresh foods because weather conditions cause their prices to fluctuate widely.
Gas bills soared over 32 percent, electricity 26 percent.
Tokyo's CPI is considered to be a leading indicator of inflation nationwide.
The November figures for all of Japan are scheduled to be released on December 23.