Prosecutors Raid Ad Giant Dentsu Over Alleged Tokyo Games Bid - Rigging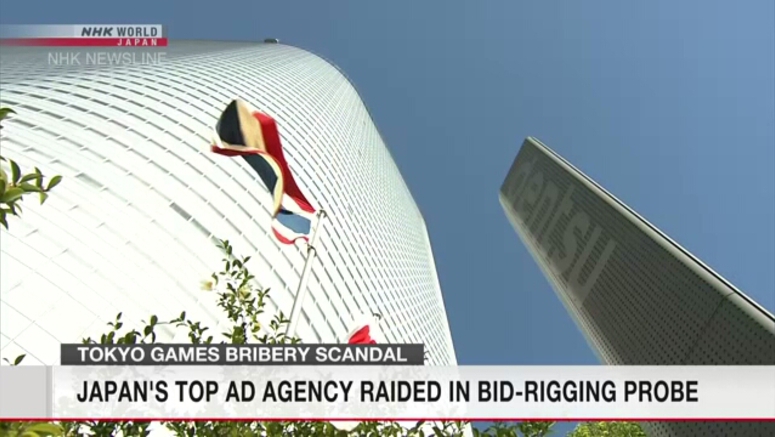 Authorities have raided Dentsu, one of Japan's major ad agencies, over alleged bid-rigging involving test events for the Tokyo Olympic and Paralympic Games.
Tokyo prosecutors and the Japan Fair Trade Commission searched Dentsu's head office and an event-organizing firm, both in the capital, on Friday.
Authorities suspect the two violated Japan's anti-monopoly law.
Sources say Dentsu and some other firms are suspected of adjusting who would win the bids for the orders placed by the Games organizing committee.
The committee held 26 biddings in 2018 to select businesses that would be entrusted with the planning for the test events.
Nine companies, including Dentsu, and one consortium won tenders worth more than 500 million yen, or some 3.6 million dollars at the current exchange rate.
The sources say the successful bidders later won discretionary contracts worth at least nearly 20 billion yen, or about 144 million dollars, to run the test events and carry out work of the Games.
The sources say authorities also suspect the organizing committee was involved with the rigged bids. They suspect the committee created in advance a list of advertising agencies and other firms that had previously carried out similar duties for each sports event.
The alleged collusion apparently surfaced during the investigations into a series of bribery cases involving Takahashi Haruyuki, a former executive of the Games organizing committee.
Takahashi, a former Dentsu executive, has been indicted four times on charges of receiving nearly 200 million yen, or about 1.4 million dollars, in bribes from five firms, including Games sponsors. He is accused of giving them favorable treatment for businesses related to the Games.