Ex - Finance Bureaucrat Found Not Liable For Compensation Related To Tampering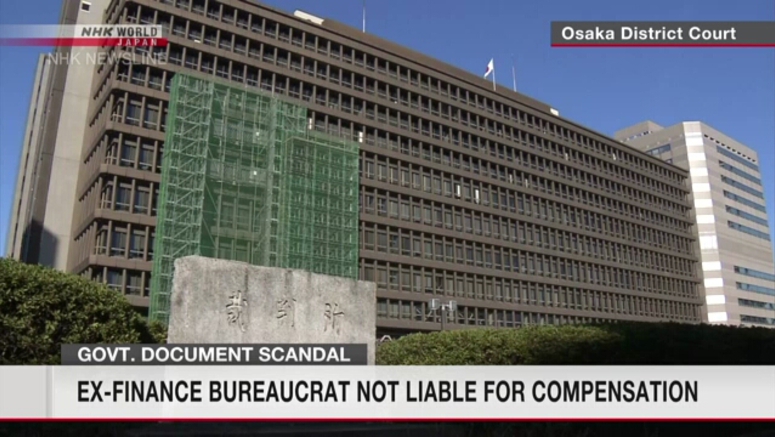 A court in Japan has cleared a former high-ranking Finance Ministry bureaucrat of liability for compensation relating to the 2018 suicide of a regional official who was allegedly pressured to falsify government documents.
The Osaka District Court on Friday dismissed a claim for damages filed by the official's widow, Akagi Masako.
Her husband Toshio had been forced to tamper with documents pertaining to the sale of state-owned land in Osaka to school operator Moritomo Gakuen at well below market value. He later committed suicide.
The former bureaucrat at the Finance Ministry, Sagawa Nobuhisa, led the department that signed off on the transaction. He allegedly ordered the falsification of documents.
Akagi had sued Sagawa and the government in separate lawsuits in an effort to find out more about why her husband died.
Sagawa's legal counsel had sought the suit to be dismissed. It cited a past court ruling that said liabilities for acts committed by a civil servant during the course of duty should be borne by the government and not the individual.
The trial against the government abruptly ended last December when it agreed to pay damages in full. As a result, the officials allegedly involved in the tampering did not have to testify in court.
The land deal took place when the late former prime minister, Abe Shinzo, was in office. It sparked allegations of favoritism, as Abe's wife was named the honorary principal of an elementary school Moritomo Gakuen was planning to build on the property.