Ceremony Held For Japanese Doctor Killed In Afghanistan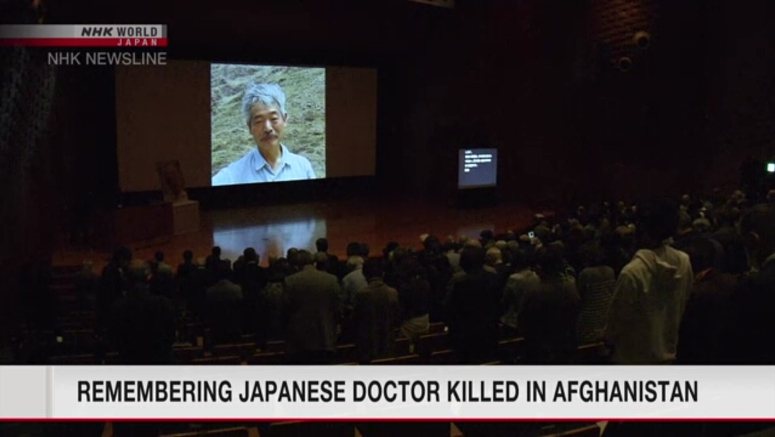 Hundreds of people have gathered in a city in southwestern Japan to remember a Japanese doctor who was killed in Afghanistan three years ago while working on humanitarian projects.
Nakamura Tetsu dedicated many years helping with Afghan healthcare and farmland regeneration projects including construction of irrigation systems as a member of the Japanese NGO Peshawar-kai. The doctor was fatally shot on December 4, 2019, at the age of 73.
About 450 people offered silent prayers for Nakamura on Saturday in Fukuoka City, where the NGO is based.
Nakamura's eldest daughter Akiko said she feels as though her father is still with her when she sees the trees he planted in their garden.
Akiko said she hopes the day will soon come when Afghans will be able to live in peace.
The NGO is continuing its projects in Afghanistan and reported that a facility needed for an irrigation system was completed in February.
The head of the NGO, Murakami Masaru, noted that Nakamura had repeatedly said "not to let the flame go out" and he called for continued support for the organization.