University Of Tokyo To Hire Over 300 Female Faculty Members By Fy 2027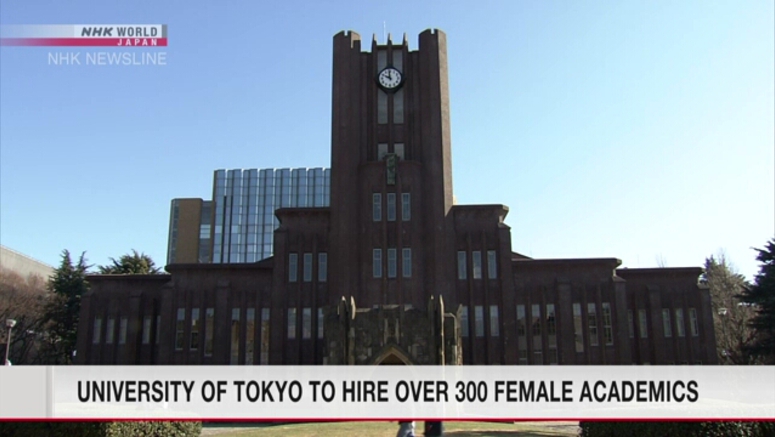 The University of Tokyo says it will hire more than 300 female professors and associate professors over the next six years.
The university aims to raise the percentage of women in its faculty to at least 25 percent by fiscal year 2027. But the number was hovering around 16 percent as of May this year.
To help add diversity to its faculty, the university plans to hire 141 female professors and 165 female associate professors by the fiscal year ending in March 2028.
University officials say this will be the largest number of female faculty members ever hired. They say the plan would help raise awareness for diversity and help female researchers build their careers.
A 2020 survey by the Organization for Economic Cooperation and Development shows Japan has one of the lowest shares of female faculty in higher education. Only about 30 percent were women against OECD member countries' average of about 45 percent.
The focus is also on whether other universities in Japan will follow suit.