Japanese Dances Expected To Join Unesco Intangible Cultural Heritage List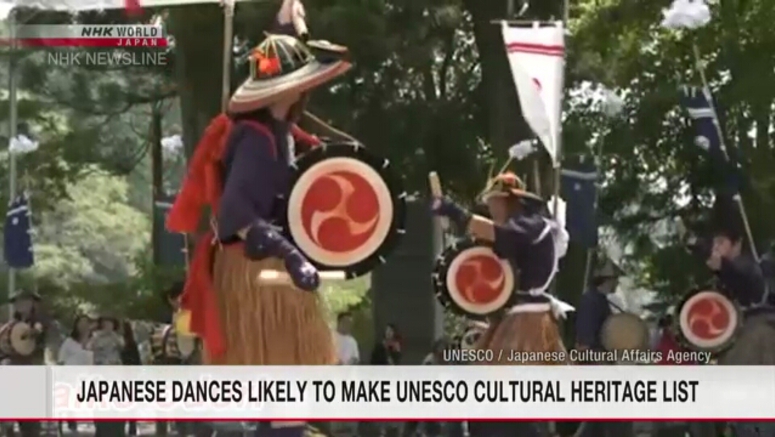 A committee of the UN cultural agency will open a session in Morocco's capital Rabat on Monday, with a collection of traditional Japanese dances expected to officially join an Intangible Cultural Heritage list.
UNESCO's Intergovernmental Committee for the Safeguarding of the Intangible Cultural Heritage will screen files presented by countries. They will include 46 nominations for the Representative List of the Intangible Cultural Heritage of Humanity.
Japan's nomination is called "Furyu-odori, ritual dances imbued with people's hopes and prayers." It consists of 41 folk dances with musical accompaniment. They have been performed at certain times of the year for centuries.
The group includes Chakkirako, a dance in Kanagawa Prefecture, which already joined the list in 2009.
It also includes Bon Festival dances in Nishimonai, Akita Prefecture, and Tsushima, Nagasaki Prefecture, as well as Kanomizu-kakeodori, a drum dance in Gifu Prefecture.
UNESCO's evaluation panel recommended on November 1 that Furyu-odori be registered on the list.
The intergovernmental committee is expected to discuss the recommendation on Wednesday.
Japan currently has 22 elements on the list, including "Washoku, traditional dietary cultures of the Japanese, notably for the celebration of New Year" and "Washi, craftsmanship of traditional Japanese hand-made paper."