Pac - 3 Interceptor Drill Held For First Time Near Nuclear Power Plant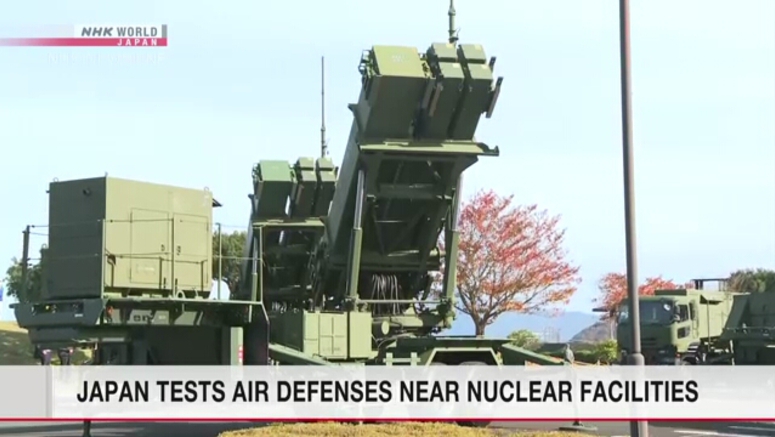 Japan's Air Self-Defense Force has carried out a drill to deploy ground-based PAC-3 interceptor missiles near a nuclear power plant in Fukui Prefecture.
The exercise was conducted on Monday along the coast in the town of Ohi, where Kansai Electric Power Company's Ohi nuclear power plant is located. It was the first time a drill involving the PAC-3 system was carried out in a municipality hosting a nuclear power plant.
ASDF personnel gathered at a parking lot and guided vehicles carrying missiles and radars to the site. Upon the vehicles' arrival, they examined the positioning of the missile launchers.
They also conducted an exercise to deploy a different interceptor missile to deal with attacks from aircraft targeting the PAC-3 system.
The PAC-3 system is designed to intercept ballistic missiles if Aegis destroyers fail to shoot them down. They are deployed across the country and moved to key facilities as necessary.
A senior ASDF official stressed the need to be flexible enough to deploy the PAC-3 system anywhere depending on the circumstance. He said the latest drill proved the capability to appropriately deploy the system in a new location.