Japanese Journalist Freed By Myanmar Talks To Press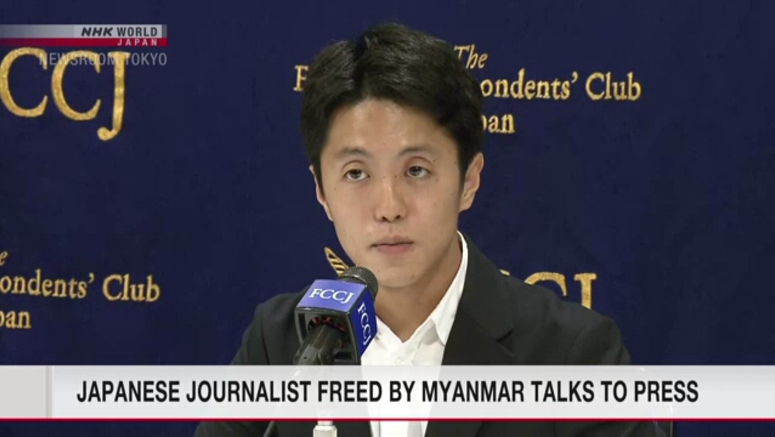 A Japanese journalist freed from prison in Myanmar earlier this month spoke to reporters in Tokyo on Monday. Kubota Toru called for more awareness about the human rights situation in the country and urged the ruling military to improve it.
Kubota was held by security authorities in Yangon in July for filming protests against the junta while on a tourist visa. He had been facing a total of 10 years' imprisonment on charges including violating the immigration law.
In a press conference, Kubota referred to a report by a human rights group that says more than 16,000 people have been detained in Myanmar since the coup in February last year. He said as one of those 16,000 he felt entrusted to articulate the thoughts of people who are not allowed to speak out.
Kubota said he was detained in a small cell with one toilet along with more than 20 other people.
He said the Japanese government should take a strong stance against the junta, urge it to release people who have been unjustly detained and establish a democratic government.
He said as Japan has a large presence in Myanmar with close economic ties, people must keep a close eye on whether money from Japan is being used by the military to kill people.