Japanese Swordsmiths Perform Ancient Ritual In Wish For Peace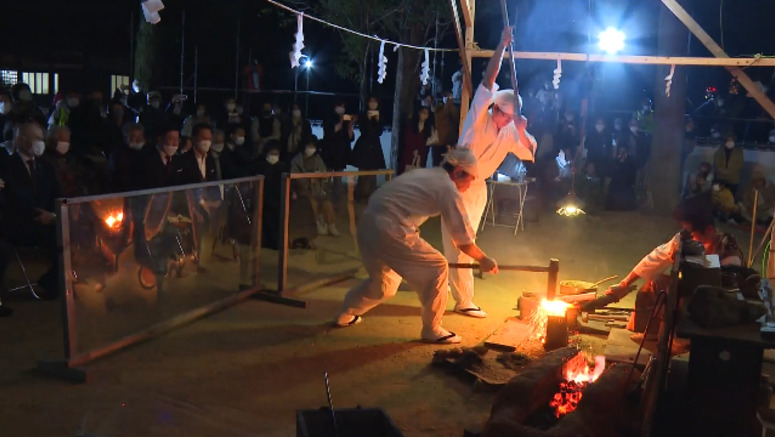 For the first time in almost a century, swordsmiths have performed a traditional ritual at a Shinto shrine in a western Japanese town famous for making swords.
The sword-forging ritual was held at the Yukie Shrine in Setouchi City, Okayama Prefecture, which has been a place of worship for swordsmiths since ancient times. A local group organized the event to forge a sword with a wish for world peace as an offering to the shrine.
Local swordsmith Kawashima Kazuki heated steel in a small furnace placed in front of the shrine's worship hall.
On Kawashima's cue, two artisans hammered the red-hot steel to stretch it.
The rare event attracted about 200 spectators. The shrine says the ritual was last held in 1925.
Kawashima will follow various processes and complete the sword in about a year.
The head of the organizing committee, Moritoki Shigehiko, expressed his appreciation to sword fans from across the country for their support.