University Professor Stabbed At Tokyo Campus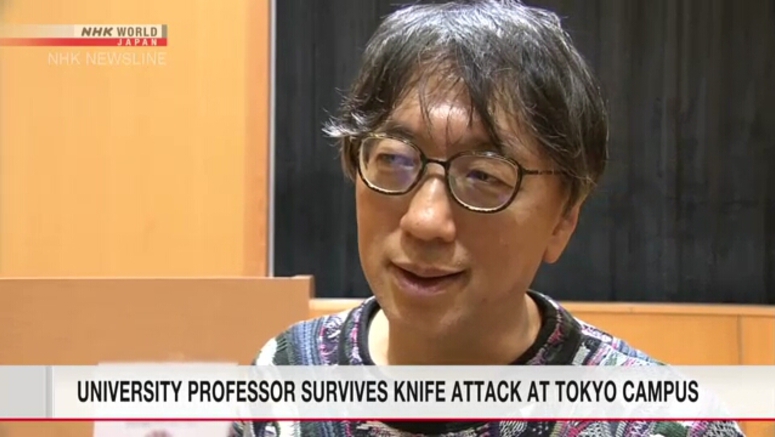 A university employee has been taken to hospital after he was violently attacked at a campus in Tokyo. Investigative sources say the victim is a sociologist and professor at Tokyo Metropolitan University, Miyadai Shinji.
Police received a report at about 4:20 p.m. on Tuesday that a man had been stabbed at the university's Minami-Osawa campus in the city of Hachioji.
Officers rushed to the site and found a man on a sidewalk, bleeding from his neck. The man was reportedly conscious and told police that he had been hit on the back of his head.
Sources say that based on what Miyadai told investigators, he was apparently attacked by a stranger.
Investigators are searching for a man who was seen fleeing the scene, on suspicion of attempted murder. Police say the suspect is in his 20s or 30s, and about 1.8 meters tall. No knives or other items were found at the scene.
Professor Miyadai is known for his critiques on a wide range of subjects, including education, religion, movies and subculture.
The Minami-Osawa campus is close to Minami-Osawa Station on the Keio Sagamihara line.