Kyoto Shrine Prepares For Year Of The Rabbit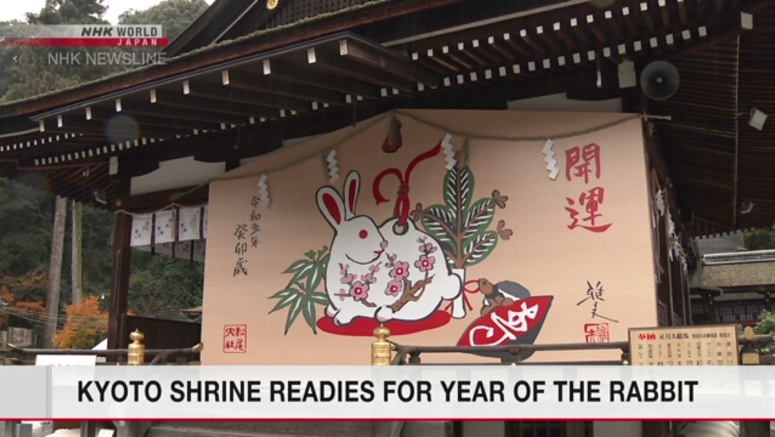 A shrine in Japan's ancient capital is getting ready for the New Year.
Matsunoo Taisha is one of Kyoto City's oldest shrines, dating back 13 centuries.
The shrine has installed a giant wooden tablet featuring the Oriental zodiac's animal symbol for 2023. A rabbit is shown with pine, bamboo and plum, that are considered lucky.
Matsunoo Taisha Shrine priest Iwata Yasuhiko says, " The rabbit symbolizes advancement or improvement, as it jumps and leaps. We hope the giant tablet will make next year one of great leaps for all the visitors who come to see it."
Visitors to Japanese shrines often write their wishes on hand-size wooden tablets called ema, and leave them as offerings to the gods.
The practice comes from the custom of substituting a picture of a horse to give the gods instead of the actual live animal.