Japanese Ritual Dances Earn Spot On Unesco List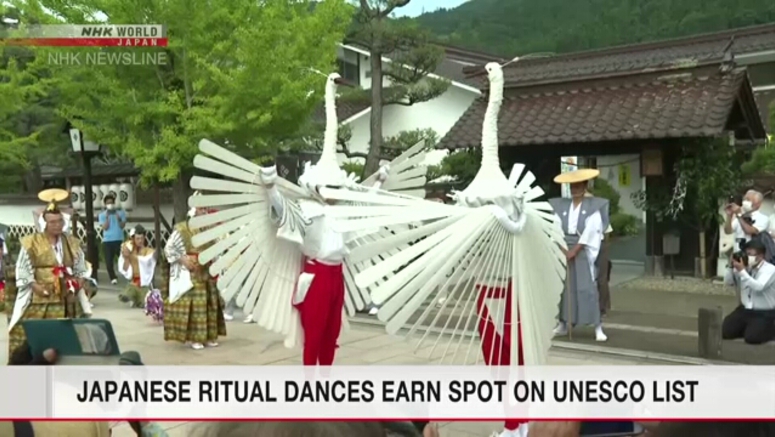 UNESCO has decided to add a group of traditional Japanese dances performed across the country to its Intangible Cultural Heritage list.
The United Nations cultural agency is holding a conference in Morocco's capital, Rabat.
Participants on Wednesday discussed Japan's nomination for the listing and unanimously decided to register the dances as intangible cultural heritage.
"Furyu-odori" are ritual folk dances accompanied by lively music. Japan's Cultural Affairs Agency says the dances have been passed down in communities for generations.
The agency says that the dances are an important part of Japan's culture. But they also have a social role.
It says the dances can offer a spiritual comfort to people affected by natural disasters.
Forty-one traditional events in 24 of Japan's prefectures will join UNESCO's list. People across the country are celebrating the decision.