China May Come First As Regional Challenge In Japan's Security Strategy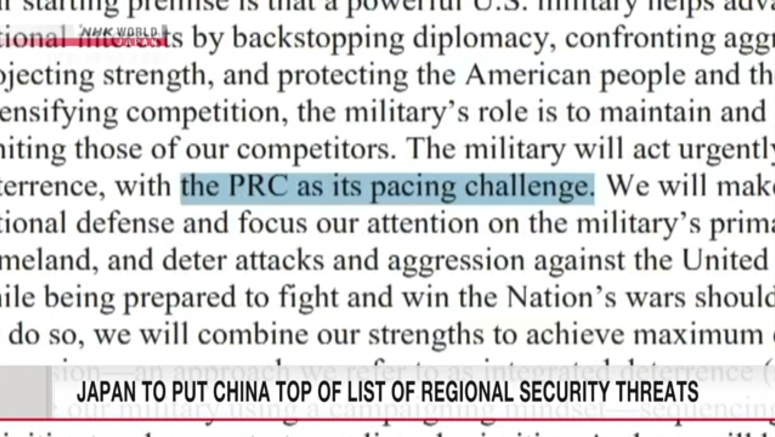 Japanese officials plan to put China top of the list of what their country sees as regional security challenges when they revise the National Security Strategy by the end of the year.
The document outlines Japan's basic diplomatic and defense policies. It refers to countries that pose security challenges.
North Korea is named first in the current strategy, released nine years ago. Its nuclear and missile development is described as a grave threat.
It then refers to China's rapidly advancing military capabilities as an issue of concern to the international community.
In the upcoming revised version, government officials plan to refer to China first and then North Korea. A reference to Russia will likely be added in light of its invasion of Ukraine.
The change reflects mounting concern over China's rapid military buildup, its military pressure on Taiwan and its increasing military presence in the East and South China seas.
The US National Security Strategy released in October refers to China as America's "pacing challenge."
Japanese officials also plan to call China's behavior a "challenge" to regional security.