Japan's Princess Aiko Turns 21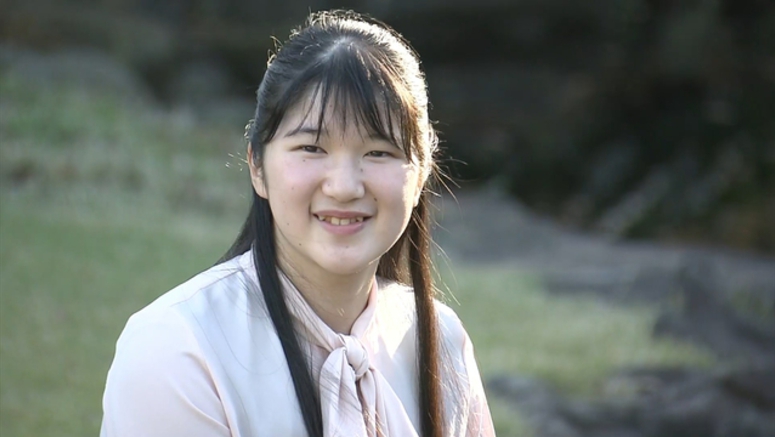 Princess Aiko, the daughter of Emperor Naruhito and Empress Masako, turned 21 on Thursday.
The Princess has been performing official duties as an adult member of the Imperial family since coming of age last year.
In January, she attended the New Year Reception at the Imperial Palace for the first time.
She also started attending ritual ceremonies at the Imperial Palace.
The Imperial Household Agency says Princess Aiko asked the Emperor and Empress for advice on how to conduct herself during these occasions.
The agency says that ahead of her first news conference as an adult member of the Imperial family in March, the Princess carefully prepared her speech and practiced repeatedly.
In April, she started her third year at Gakushuin University's Department of Japanese Language and Literature, where she studies classical works.
She is also taking classes on Japan's traditional performance arts.
In November, she enjoyed a performance of gagaku, or Imperial court music, with Princess Kako, the younger daughter of Crown Prince and Princess Akishino.
Princess Aiko accompanied the Emperor and Empress when they recently visited a special exhibit featuring Japan's national treasures at the Tokyo National Museum.
At the family's residence at the Imperial Palace, Princess Aiko has grown tomatoes, paprika and other vegetables, which she harvested with her parents and Imperial Household Agency staff.
The agency says the Princess sometimes goes for a walk or plays tennis with her parents.
Princess Aiko will visit her grandparents, Emperor Emeritus Akihito and Empress Emerita Michiko, at the Akasaka Estate on her birthday.