Working Group To Discuss How To Reduce Okinawa's Burden Of Hosting Bases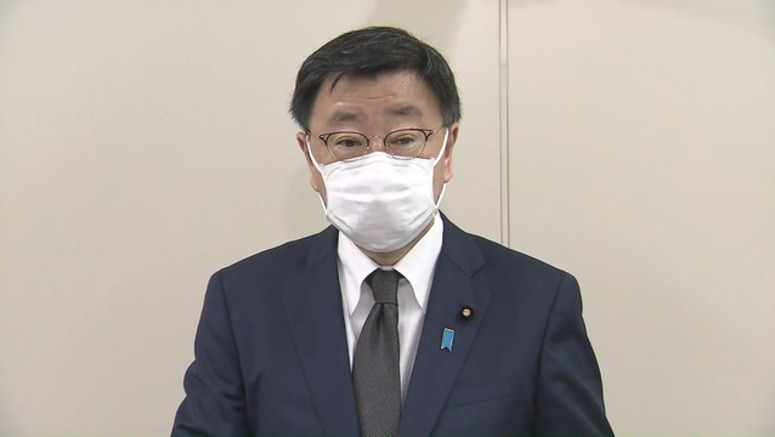 Japan's Chief Cabinet Secretary says the government will hold a working group meeting early next year to discuss ways to alleviate Okinawa Prefecture's burden of hosting US military bases.
The southern prefecture hosts about 70 percent of the US military facilities in Japan. Chief Cabinet Secretary Matsuno Hirokazu is in charge of reducing this burden.
He met the mayors of two cities hosting US military facilities on Sunday. Matsugawa Masanori is the mayor of Ginowan, where the US Marine Corps's Futenma Air Station is located.
Matsuno told Matsugawa that the government will hold the working group meeting for the first time in about a year.
He also said the government will set up an expert panel to discuss measures to deal with organic fluorine compounds, such as PFOS, that have been detected around the air station.
Organic fluorine compounds were once used in foam extinguishing agents. But an increasing number of countries, including Japan, restricted their production after their toxicity became known.
Matsuno told reporters after meeting the mayor that it is important to achieve tangible results one by one in reducing the burden of hosting military bases.
He said he will do his best to reduce the burden, including the relocation of the Futenma Air Station to a less populated area in the prefecture, while continuing efforts to gain the understanding of local residents.