Music Group Counts Droplets By Instrument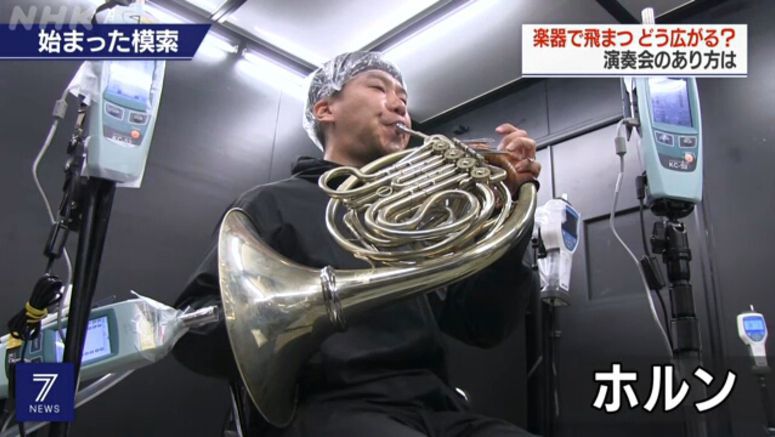 A Japanese classical music promotion group has measured how droplets spread during a performance, saying that the findings will help concerts return to how they were before the coronavirus pandemic.
The group made up of orchestras and music-related organizations conducted an experiment at a laboratory last month on 12 types of instruments including the trumpet and the French horn.
With supervision of doctors, droplets were measured by nine devices installed on all sides of 36 performers who took part.
It was found that the trumpet releases the largest amount of droplets, up to around 12,000 in 6 seconds near the bell of the instrument. Very few were detected on both right and left sides as well as behind performers.
For French horn, whose bell is on the right side of the player, more droplets were found on the right than in front.
The group argues that the findings can serve as scientific evidence to help arrange seating for each instrument that would keep performers and audience safe.
The group calls on orchestras across the country to make use of the findings.
Fukukawa Nobuaki, principal French horn player of the NHK Symphony Orchestra, says he hatched the idea of the experiment to find out what measures are really needed not just for professionals, but also for students.