Year - End Gift Sales Booming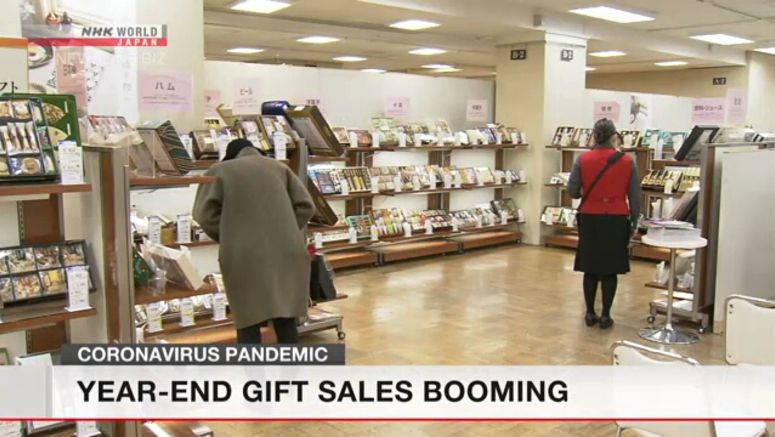 Every December people across Japan prepare to head back to their hometowns to spend the New Year holidays with family. But this time, many will be staying put to avoid potentially spreading the coronavirus. To make up for it, people are spending big on gifts to send to their families and friends instead.
Traditionally, people in Japan send gifts known as "Oseibo" as a show of appreciation for the year that's passed. Department store officials say sales of fine wine and meat are booming, lifting holiday gift sales beyond last year's levels.
One department store is reporting a rise in new customers in their 30s to 40s, in addition to its usual customers, who are in their 60s and 70s.
A woman in her 50s from Tokyo said she has sent her parents "osechi," a set of traditional New Year's dishes.
She said she can't see them this year, which means they won't be able to see their grandchild. She said she chose to give them food so that her mother won't have to go grocery shopping during the holidays.
Koguchi Akihisa from department operator Isetan Mitsukoshi group says the group hopes people will stay connected by sending messages to each other in the form of gifts.