Nissan Npt - 90 Imsa Gtp Racer Has An Illustrious History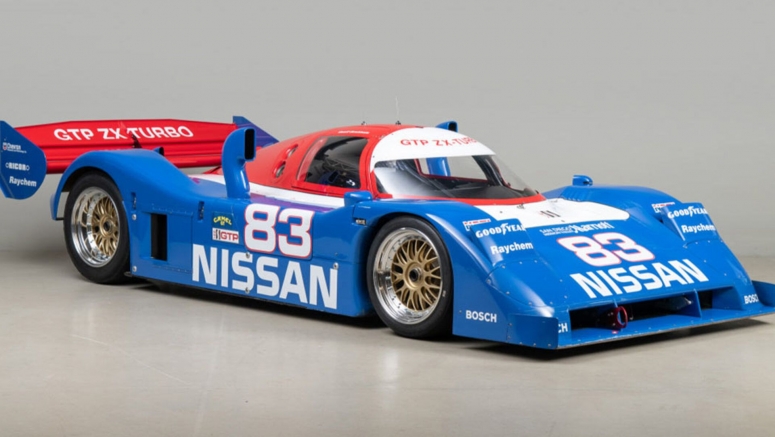 Nissan has produced some amazing race cars over the decades and its NPT-90 IMSA GTP racer is one of the very best. Just six examples were ever manufacturer and chassis 90-01 is currently up for sale.
The NPT-90 came to life after the Japanese automaker claimed victory in the 1989 IMSA series with the GTP ZX-Turbo prepped by the Electramotive race team. For the 1990 season, Nissan stepped up its investment in the team, and soon, the NPT-90 made its racing debut.
Read Also: Nissan's Onto Something With Off-Roadish Re-Leaf Concept That Doubles As An Electric Power Supplier
The listing at Stratas Auctions reveals chassis 90-01 made its debut at the 1990 Camel Grand Prix at Heartland Park and was driven by Bob Earl and Derek Daly. During its first season, it claimed victories at Mid-Ohio, Sears Point and Road America with Geoff Brabham behind the wheel. Brabham went on to claim the GTP Driver's Championship driving this NPT-90 and the GTP ZX-Turbo. Nissan also claimed the 1990's Manufacturer's championship and also secured the drivers' and manufacturers' championships in 1991.
Chassis 90-01 was scheduled to be retired at the end of the 1991 season, but after two of its sister cars were crashed in the first half of the 1992 season, it was brought out of retirement and claimed five podium finishes, helping the company to secure another manufacturers' championship.
Driving the NPT-90 is a 3.0-liter twin-turbocharged V6 based on the engine of the 300ZX Turbo but modified to deliver over 950 hp at the crank. Power is fed to the rear wheels through a Hewland five-speed transmission.
Photo
Gallery