Toyota Gr Yaris Wipes The Floor With New Honda Civic Type R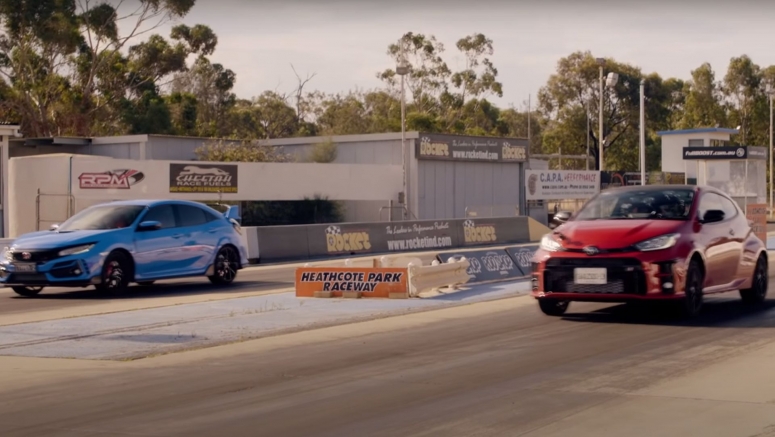 Not only does the (all-wheel drive) Toyota GR Yaris seem to be heaps of fun to drive but the hard data reveals that it can out-perform the current king of front-wheel drive hot hatches, the Honda Civic Type R.

Eager to see just how capable the GR Yaris is, Motor Magazine in Australia lined it up against a 2021 Civic Type R for a series of drag races and a braking test from 62 mph (100 km/h).
Initially, the YouTube channel does some individual acceleration runs in the cars and it is the GR Yaris that proves to be far easier to get off the line, thanks in part to its all-wheel drive system and the short gear ratios. It records a best 0-100 km/h (62 mph) time of 5.2 seconds and runs through the quarter-mile in a mere 13.3 seconds.
Read Also: Beat The Waiting List With This 70-mile 2021 Toyota GR Yaris, But There's A Price To Pay
By comparison, the best time recorded by the Honda Civic Type R was a 6.1 second sprint to 100 km/h and a 14.1 second quarter mile. While it is the Honda that has more power than the Toyota, the simple fact that it is front-wheel drive means it struggles to put its power to the ground and requires more skill to get off the line.
As for the head-to-head drag races, it comes as little surprise that it is the GR Yaris that proves to have the advantage. Thanks to its softer suspension system, it squats down nicely when launching off the line and sprints to a significant advantage over the Honda. The results from the three drag races were all the same and went in favor of the Toyota.