Can't Find A Ps5? Easy, Go To Spain, Buy A New Explorer And Get The Console For Free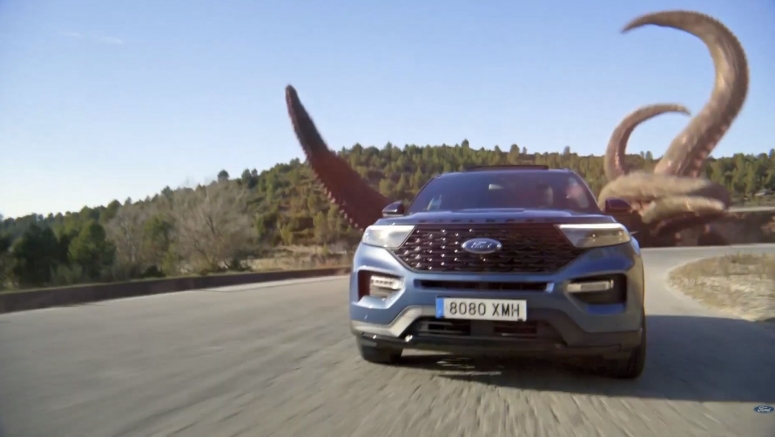 Judging by how hard it is to get a PS5 these days, it might be worth a years-long commitment to get one. That's what Ford of Spain is betting on with its new promotion.
The first Ford Explorer Hybrids to sell in Spain will come with a Sony PlayStation 5, the latest gaming console from the company. And to celebrate, they've created a YouTube video.
The first zombie genuinely made me jump. Not speaking Spanish, it's hard for me to judge just how good the acting in this ad is, but the presenter's calm, ad-man vibe never cracking as the world becomes more and more video gamey really tickled me.
Unfortunately, just how many PlayStations Ford will be giving away isn't quite made clear. The press release just says "the first buyers."
Read Also: Enhanced and Expanded Version Of GTA V Coming to PS5
The Hybrid Ford, for anyone considering this offer, makes 318 hp and 322 lb-ft of torque from a 3.3L V6 engine paired to an electric motor. Although they don't make as much power as the turbocharged unit in the ST, they do get up to an EPA rated 28 mpg combined. That's pretty impressive for a 5,600 lb SUV.
The PS5, meanwhile, combines a 3.5GHz, 8-core AMD Zen 2 CPU, with a 10.3 teraflop RDNA 2 GPU. It has an 825 GB solid state hard drive and up to 16 GB of RAM. It'll also run the latest version of Gran Turismo, when it arrives sometime next year.
All of which means that both Ford and Sony "create innovative products designed to improve and make people's lives more exciting," according to Ford.
Ford has been getting more into gaming lately. In 2019 it launched Team Fordzilla, a racing team designed exclusively for sim racing. Last week, it unveiled a full-size mock-up of the P1, a digital race car designed for gaming.
What sim or, more likely, racing game it ends up being featured in remains to be seen.