Very Low Mileage Nissan Skyline Gt - R V - Spec Ii Nur Goes For An Eye - Watering $485,000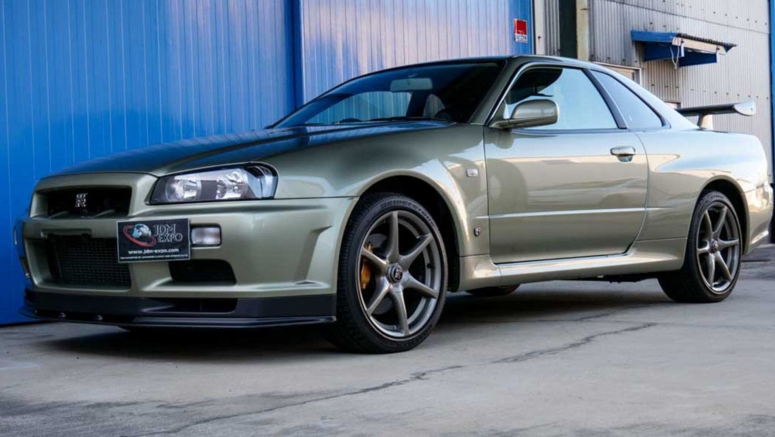 A Japanese import and export company by the name of JDM Expo is looking to sell a 2002 Nissan Skyline GT-R V-Spec II Nur for $485,000.
Prices for the Skyline have increased significantly in recent years, particularly for R34-generation models. In fact, a rare Skyline GT-R M-Spec Nur painted in Millenium Jade sold for a record $313,645 at a Japanese auction earlier this month. There are just 144 M-Spec Nur models in this color and the car had 6,817 km (4,235 miles) on the clock.
Compared to that record-setter, this Skyline GT-R V-Spec II Nur is one of just 718 examples built and one of 156 finished in Millennium Jade. While it is not quite as rare as an M-Spec Nur model in the same color, this example has a mere 362 km (225 miles) on the clock.
Watch Also: Ex-Paul Walker Nissan Skyline R34 Could Be Worth $400,000
The Skyline V-Spec II Nur was introduced for the R34 model's final production year and was based around the already impressive V-Spec II that launched in 2000. The car was named after the Nurburgring and received a modified version of the R34 GT-R's RB26 2.6-liter twin-turbocharged inline-six, increasing power to 330 hp. The Nur also benefited from the same upgrades as lesser V-Spec II models, such as a stiffer suspension, enlarged brakes and a carbon fiber hood.
This example has clearly been stored for most of its life and still has the plastic covers on the seats. Evidently, the original owner thought it could prove to be a collectible and kept the miles low.
Is it worth $485,000? That's hard to say. With demand for limited-run R34 Skyline GT-Rs on the rise, though, it wouldn't surprise us if someone shelled out nearly half a million for it.
Photo
Gallery