2021 Nissan Frontier To Look Like A Baby Titan, Feature All - New 3.8 - Liter V6 Engine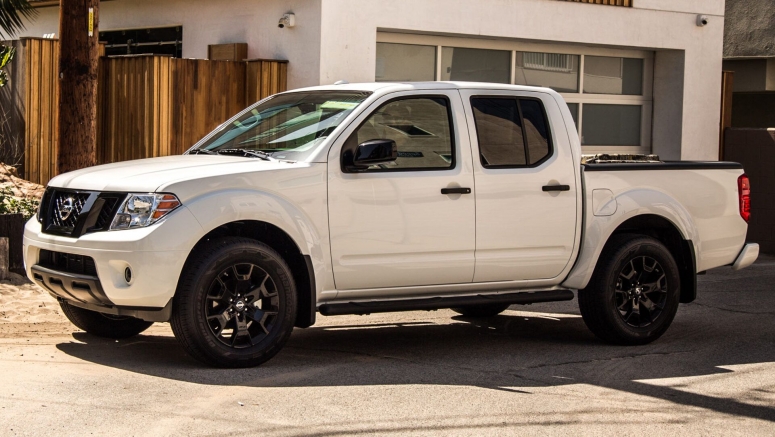 Nissan announced plans to build an all-new Frontier back in 2017, but the company hasn't said much about the redesigned pickup since then. However, new details are starting to emerge as several dealers, who have seen the truck, told Autoblog what to expect.

According to them, the 2021 Frontier will be "much more masculine and Titan-esque" than the current model which was introduced at the 2004 North American International Auto Show. This isn't too surprising and neither is the mention about the possible death of the King Cab (Extended Cab) variant.
While Extended Cab pickups used to common, Crew Cabs have exploded in popularity. In fact, it was Nissan who helped to popular this trend as the Frontier was the first compact pickup to feature four full-sized doors. Since then, a handful of trucks have gone Crew Cab only including the Jeep Gladiator and Honda Ridgeline.
Also Read: 2021 Nissan Frontier Coming Next Year With New Powertrain, "Strong" Looks
The similarities to the Titan could be more than skin deep as the publication says some of their sources suggested the Frontier will ride on a shortened version of the Titan's platform. However, that should be taken with a grain of salt as previous reports have suggested the truck will instead ride on an updated version on its current architecture.
Regardless of which platform the truck rides on, Nissan will finally ditch the Frontier's ancient powertrain which consists of 2.5- and 4.0-liter engines as well as five-speed transmissions. Instead, the 2021 model will reportedly get an all-new 3.8-liter V6 and a nine-speed automatic transmission.
The new engine could produce around 300 hp (224 kW / 304 PS) and will reportedly enable the truck to be more fuel efficient than the current Frontier with a four-cylinder engine. If that's the case, expect the 2021 model to return more than 17 mpg city / 22 mpg highway / 19 mpg combined.
Nissan said the redesigned Frontier was "coming soon" almost a year ago, but it appears the model was delayed. There's no word on what caused this, but the vehicle is still expected to debut sometime this year and go on sale in February of 2021.