Nissan Could Send Out The R35 Gt - R With Another Special 710 Hp Version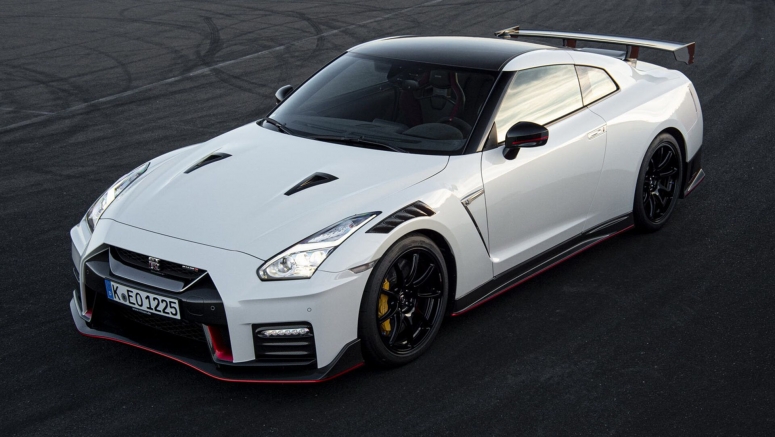 Nissan could send off the aging R35-generation GT-R with a limited-edition model with upwards of 710 hp.

The current GT-R has been in production since December 2007, making it an absolute dinosaur in the world of performance cars.
In fact, the 997 911 Turbo, 991 911 Turbo, and 992 911 Turbo have all been built over the past 13 years and yet, the R35 GT-R remains.
Read More: 2021 Nissan GT-R Priced From $113,540, Nismo Still Costs A Whopping $210,740
Now, according to a report from Japan's Best Car Web, Nissan will send out the GT-R with a variant that could feature the same upgraded powertrain as the special GT-R50 by Italdesign.
If true, that would mean the car's 3.8-liter twin-turbocharged V6 would pump out a colossal 710 hp and 575 lb-ft (780 Nm) of torque, giving the car more than enough power to out-accelerate the latest 911 Turbo S – probably. Changes made to the engine of the GT-R50 included new turbochargers, high-flow piston oil jets, revised camshaft profiles, high-flow fuel injectors, larger intercoolers, and new intake and exhaust systems.
The final sendoff to the R35 GT-R could also be capped at just 20 examples, meaning it could prove exceptionally valuable in the decades to come.
As for what form the GT-R will take once production of the R35 ends, that remains unclear. It is widely assumed that Nissan will use a hybrid powertrain for the sports car that takes some of the technology from Nissan's ill-fated GT-R LM Nismo prototype from back in 2015.