Photoscape / Teenagers Help Preserve Art Of Puppet Theater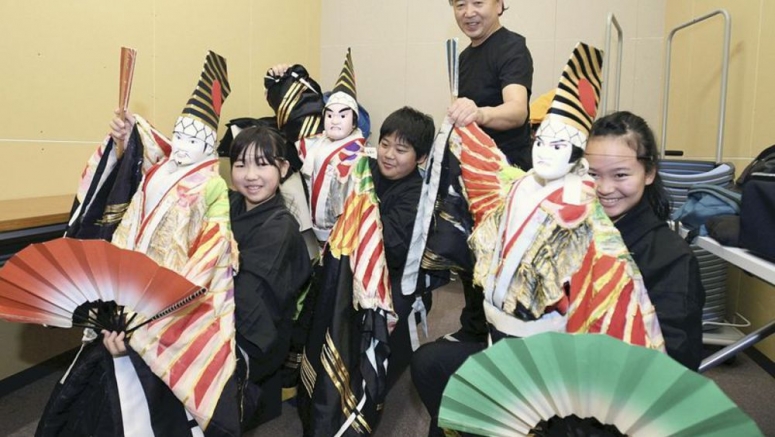 By Masanori Inagaki / Yomiuri Shimbun PhotographerLeaders of traditional puppet theater are working to pass their art on to future generations, holding workshops for younger people and energetically performing in Japan and overseas.
Hachioji Kuruma Ningyo is a puppet show in Hachioji, Tokyo. The Nishikawa Koryu Troupe headed by fifth-generation leader Nishikawa Koryu, 64, is working hard to ensure its art survives.
In November last year, three junior high school students who had learned how to operate the puppets at a workshop performed in Hachioji Ichou Festa. They operated the puppets in a dance performance titled "Sanbaso," held in a shopping center in Hachioji.
This traditional performance art is called kuruma ningyo, meaning "wheel puppet," because the puppeteer sits on a rokuro-kuruma small wooden box with roller wheels. One person operates all their puppet's movements, including the head, hands and legs.
PrevNext
The Yomiuri Shimbun
Teenagers perform "Sanbaso" in front of numerous spectators.
The Yomiuri Shimbun
This wheeled box, called a rokuro-kuruma, is used by puppeteers to move around the stage.
The Yomiuri Shimbun
Kota Abe operates a puppet. "I want to keep doing this," he says.
The Yomiuri Shimbun
A puppet dressed as a flamenco dancer is moved in a graceful dance.
Kota Abe, 13, was nervous as he performed, but afterward he said, "I was very glad to receive a lot of cheers." Wiping off his sweat, Abe said, "I want to learn other programs, too, and try more and more plays."
Nishikawa Koryu Troupe has performed overseas as well. It selects choreography and music in keeping with local dances, such as flamenco, tango, opera, ballet and Korean dance.
"It's important to preserve a classical base, but I want to create new programs in cooperation with the youngsters. I want to pass this art on to future generations by giving performances with them," said Nishikawa.
He is dedicated to preserving their art, which has endured for more than 150 years, performing together with other puppet theater troupes and with rakugoka storytellers.