Hokkaido Lighthouse Gets Powerful Leds In Beacon Trial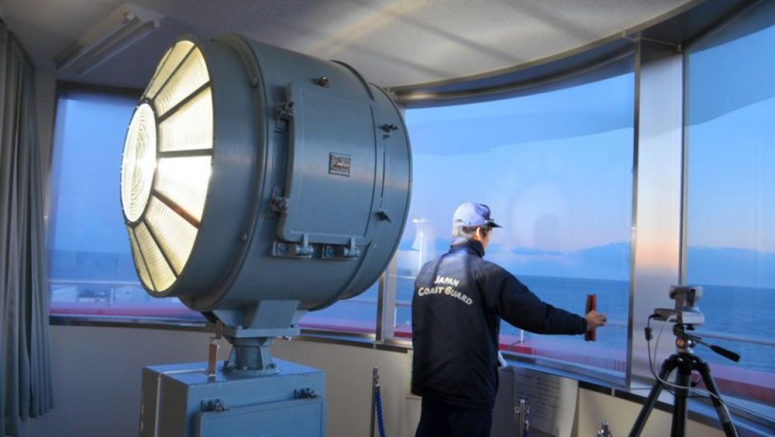 KUSHIRO, Hokkaido--The Japan Coast Guard has begun experimenting with high-output LEDs for the beacon of the Kushiro Saki Lighthouse here in an energy- and cost-saving test.
If successful, the coast guard plans to put the high-intensity chip-on-board LEDs, which are strips of LEDs that are illuminated together, into practical use as a light source.
Conventional LED lamps, which have an illumination range of 12 nautical miles (about 22 kilometers), have been gradually introduced at small lighthouses.
But there were no LED bulbs capable of powering large facilities such as the Kushiro Saki Lighthouse, which has to transmit its beam of light over a much greater distance.
Compared to halogen bulbs used for the lighthouse, the power consumption will be about 100 watts, or one-10th of conventional halogen lamps, while the life span will be 50 times longer, for an estimated 50,000 hours.
Kaoru Shinano, a section chief of the Japan Coast Guard's research center in Tokyo, said that the experiment was launched without any problems.
Based on the results, the coast guard will consider swapping out the illumination sources of approximately 380 lighthouses across Japan with chip-on-board LEDs.