New Species Of Marine Worm Found At Olympic Venue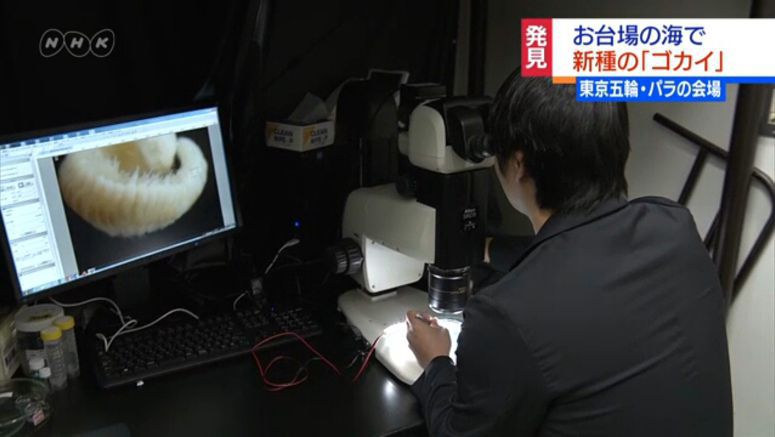 A group of Japanese researchers have discovered a new species of marine worm in the bay where Tokyo Olympic triathlon events are scheduled.
Researchers from the National Institute of Polar Research and Toho University said they discovered what they believe to be a new scavenger species of Ophryotrocha worm.
The new species is about one centimeter long and has a wavy head with strong teeth.
They found it at a depth of 5 meters on the seabed at Odaiba Marine Park in Tokyo Bay.
The newly found species has been named "Ophryotrocha urbis." Urbis is Latin for urban.
The researchers say it eats dead fish and other marine animals on the ocean floor.
They believe that the species is likely one that plays an important scavenger role to help clean up the sea bottom and maintain the ecosystem of the bay.
Naoto Jimi of the national institute, a member of the group that made the discovery, said they learned that even urban waters can hold undiscovered species.
Jimi said he hopes the discovery will lead many people to take interest in the natural environment.