New 'mirror Lake Green' Xperia 1 Ii Coming To Taiwan; Upgraded Ram Too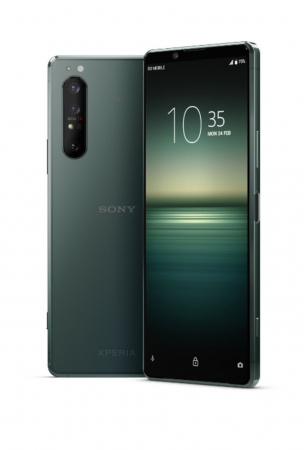 Sony is set to launch a new colour option for the Xperia 1 II (Mark 2) called 'Mirror Lake Green' next week in Taiwan. The handset will also get a RAM boost as well, moving from 8GB to 12GB. Other specs remain the same including 256GB of UFS storage. There's no details on pricing, but all is expected to be unveiled on 20 October 2020.
It is unclear whether this option will make an appearance outside of Taiwan. The news follows a similar 12GB RAM variant of the Xperia 1 II that will launch in Japan at the end of October 2020. This particular model also came in a new colour (Frosted Black), versus the more glossy black found in the standard Xperia 1 II model globally.

What do you think of the new colour? For current Xperia 1 II owners, do you wish you waited for these new options? Let us know in the comments below.
Via ePrice.
New Xperia 1 firmware update improves camera stability (55.0.A.6.56)
Sony prepping an Xperia phone with triple cameras according to renders
Xperia 1 II and Xperia 10 II wallpapers available to download
Xperia 1 II (Mark 2) gets late April release in Japan