The Nissan Z Proto Looks To Be A 370z With New Clothes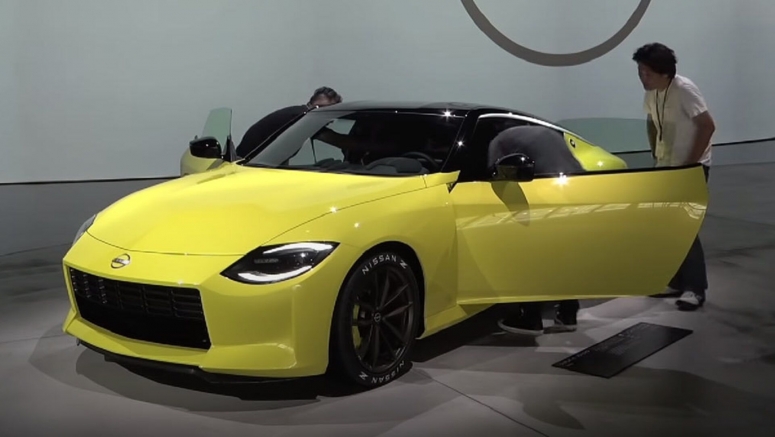 The Nissan Z Proto may look completely different than the 370Z but as this video shows, it seems to be a 370Z beneath that retro-inspired bodywork.

Eager to see the Z Proto up close, a trio of Japanese YouTubers headed to the Nissan Pavilion in Yokohama where the prototype is currently on display. While the video is in Japanese, it does offer English subtitles, allowing us to understand just what is being said.
The video starts by taking a look at the front and rear suspension systems of the Nissan Z Proto and they appear identical to the 370Z. The YouTubers also got out a tape measure and discovered that the wheelbase is 255 cm (100.3 inches), identical to the 370Z.
Watch Also: Nissan Takes The Z Proto To An Enthusiast Car Meet In Tokyo
A number of features from the 370Z have also been carried through to the Z Proto's cabin. This includes door handles which are identical. The Z Proto also has three additional gauges on the dashboard that display the boost, turbo speed, and battery voltage, just like the 370Z.
With this in mind, it seems apparent that Nissan may have simply taken a 370Z and re-bodied it to make the Z Proto. However, that doesn't necessarily mean this is how the Z Proto will hit the production line.
While Nissan has said the styling of the car will remain pretty much unchanged for production, it hasn't specified what platform it will use. While it will probably be the same basic platform as the 370Z, we suspect some changes will be made from this show car to the road-going model.