Will Summer Ever Come For The Nissan Z Proto Roadster?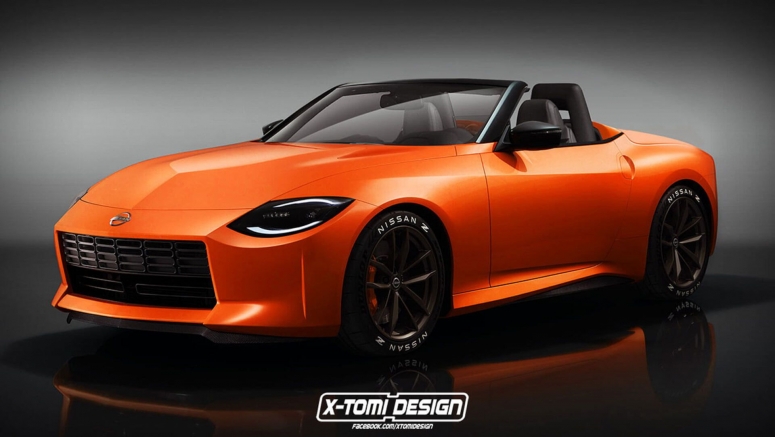 After 11 years in production and over 80,000 units sold in the U.S. and Europe, Nissan is about to retire the 370Z and replace it with a brand new sports car, previewed by the Z Proto and possibly named 400Z.

A retro-inspired study, with many elements that are a nod to the successful Z cars of the past such as the original 240Z and 300ZX, the Z Proto was shown to the world earlier this week, as a coupe.
But will the final production model be offered solely with a fixed-roof over the passenger compartment, as a Toyota Supra fighter, or will an open-top variant join the range to take on the likes of the latter's Bavarian twin, the BMW Z4, as the official successor of the 370Z Roadster?
Read Also: It's Official – Nissan Won't Bring The New Z Sports Car To Europe
With that question (probably) on his mind, XTomi set out to rearrange the graphics of the concept, imagining the Z Proto as a Roadster, and we have to admit that it doesn't look half bad. Sure, maybe some things, such as the rollover bars and the compartment that would house a folding roof, need further tweaking, but overall, it's a head-turner, especially with the matte orange paint finish that gives it an exotic car flair.
A potential Z Proto Roadster model would pack the same powertrain as the coupe, though we still do not know much about it, with Nissan only saying that it has a twin-turbocharged V6, hooked up to a six-speed manual transmission. Still, it is expected to be the 3.0-liter engine from the Infiniti Q50 and Q60 Red Sport 400, so it will likely develop around 400 HP and 350 lb-ft (474 Nm) of torque.
As a bonus, the Z Proto has been imagined as a Shooting Brake, so which one would you rather have?
Note: These are independent renderings made by XTomi that are in no way related to or endorsed by Nissan