2021 Lexus Ls 500 F Sport First Drive | What's New, Specs, Photos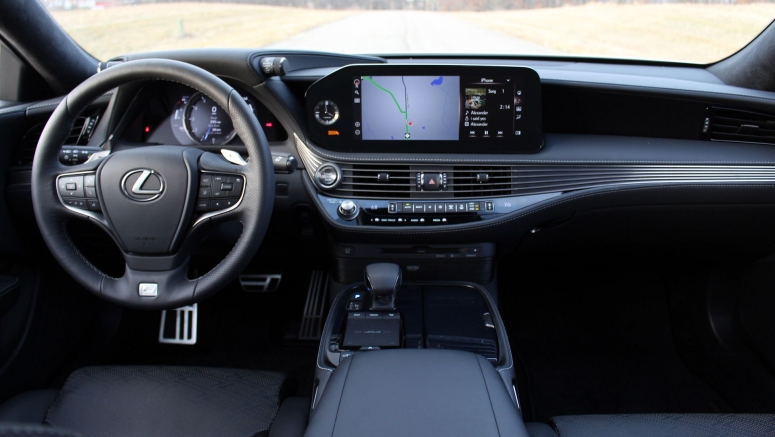 There was one glaring problem with the Lexus LS 500 prior to this year's refresh: the Remote Touch infotainment system. To put it simply, it was a nightmare to use and a potential deal breaker. As it does in other Lexus products, Remote Touch featured a large display controlled by a laptop-like touchpad that was difficult and distracting to use. Lexus has surely tired of hearing the complaints from reviewers and customers alike, and for 2021, there's a touchscreen. Hurrah!
That's clearly the biggest update for the 2021 Lexus LS 500, but the four-door flagship is treated to a number of other improvements for its mid-cycle freshening as well. Considering the totally new Mercedes-Benz S-Class is bearing down in the Lexus' rearview mirror, it's smart timing. Lexus allowed us to live with both the 2020 and 2021 LS 500s for a couple days to ensure we'd notice every last difference between them.
It takes a sharp eye to see what designers have massaged on the exterior. Look closely, and you'll notice the snazzy Z-shaped headlight fixtures have lost the Z. It's a cleaner design, but does subtract from their flashiness. The big spindle grille is present and accounted for — Lexus applies a darker finish to it this year. It's still as shouty and in-your-face as it gets for a car in this class, which isn't easy considering the 7 Series' new snout.
Lexus had to redesign the dash for the touchscreen to be reachable. The large 12.3-inch widescreen that was shoved way back and nestled under a hood in the previous two-tiered dash design has been pulled way out to stand on its own in tablet-like fashion for 2021. The illuminated graphic panel that was adjacent to the infotainment screen is gone. The look is ultimately less integrated and harmonious, but at least it's usable now.
Photo
Gallery