Alpine Could Offer High - Performance Evs Based On The Cmf - Ev Platform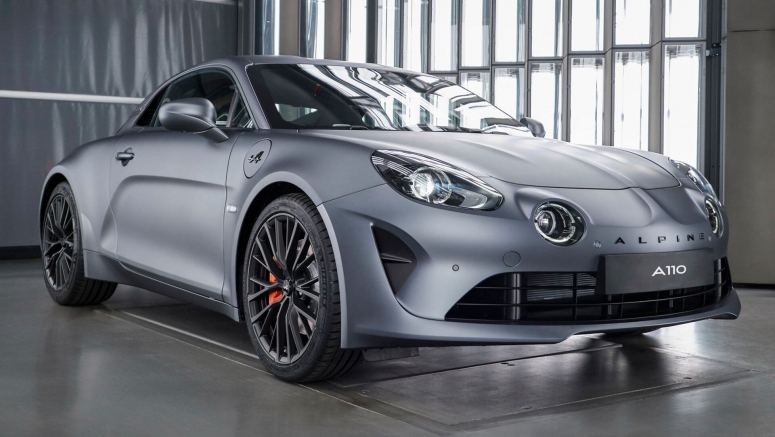 A number of companies are embracing electric vehicles and it appears Alpine could jump on the bandwagon.

In an interview with Automotive News Europe, Renault's executive vice president of engineering suggested the company's CMF-EV platform could be used to underpin high-performance electric vehicles from Alpine.
Details are limited, but Gilles Le Borgne confirmed Alpine is considering using the architecture. He also suggested Alpine EVs would have more powerful electric motors, but said it's too early to talk about specifics.
Also Read: Renault Boss Thinks Alpine Brand Can Be Like A "Mini Ferrari"
The CMF-EV platform was developed with Nissan and will be used to underpin an assortment of upcoming electric vehicles including the production version of the Megane eVision concept.
The architecture was designed with flexibility in mind and it will reportedly be able to accommodate vehicles that measure between 157.5 inches (4,000 mm) and 185.0 inches (4,700 mm) long. To put that into perspective, the platform could underpin everything from the Zoe to the Megane.
The platform will reportedly be offered with three different battery packs that have capacities of 40 kWh, 60 kWh and 87 kWh. The mid-size battery is slated to allow for a range of 280 miles (450 km) in "mixed driving" or 186 miles (300 km) when traveling at highway speeds of 75 mph (120 km/h).
We'll learn more next year, but Le Borgne suggested vehicles based on the architecture will be more expensive than their internal combustion counterparts as he doesn't believe EVs will reach cost parity for at least another decade. That being said, battery prices are dropping and using the platform across the Renault-Nissan-Mitsubishi alliance should help to reduce costs.