'demon Slayer' Film Shatters Box Office Record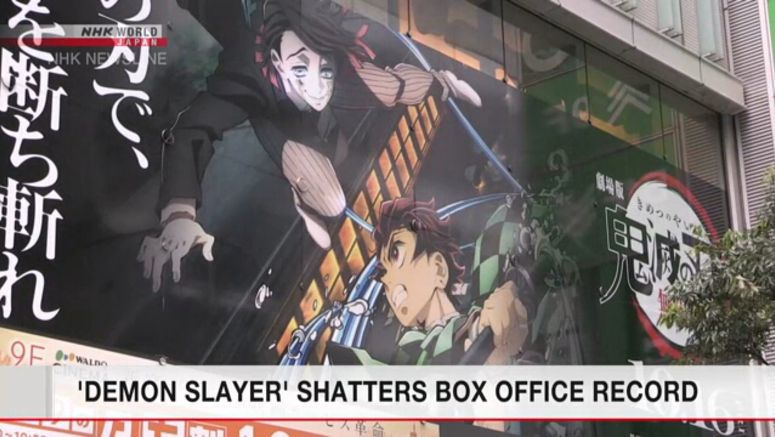 Japanese animation film "Kimetsu no Yaiba," or "Demon Slayer," has shattered the country's all-time box office record. It earned more than 32.4 billion yen, or about 314 million dollars, in 73 days.
The film broke the previous record of 31.6 billion yen set by the 2001 animation fantasy "Spirited Away," directed by Miyazaki Hayao.
The distributor of "Demon Slayer", Toho, says more than 24 million people have seen the film in theaters since it was released on October 16.
The film is based on a hit manga series about a boy who fights demons in Japan about a century ago. It is a sequel to a TV animation series aired last year.