Japanese Baseball Legend Katsuya Nomura Dies At 84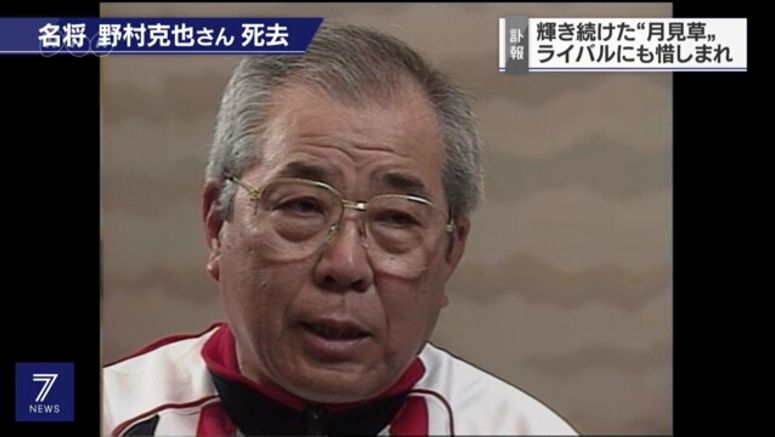 Japanese Baseball Hall of Fame catcher Katsuya Nomura died in Tokyo on Tuesday. He was 84.
Nomura joined Nankai Hawks, a predecessor of Fukuoka SoftBank Hawks, in 1954.
He became the first postwar player to win the Triple Crown in 1965, after winning the "home run king" title for eight straight seasons. He later played a dual role as player-manager of the Hawks and led the team to the Pacific League title in 1973.
Nomura also played for Chiba Lotte Marines and Saitama Seibu Lions before retiring from playing in 1980 at the age of 45.
Nomura was an outstanding catcher as well as an ace slugger and fielder, amassing 657 home runs and 2,901 hits. Both are the second most in Japanese professional baseball history. He was inducted into Japan's Baseball Hall of Fame in 1989.
In 1990, Nomura became the manager of Yakult Swallows. He reformed the team's play by analyzing streams of data on their rivals and led the team to the Japan Series title. He also served as manager for Hanshin Tigers as well as Tohoku Rakuten Golden Eagles.
He made his appearance at a ceremony to remember a late baseball player in a wheelchair last month.
Nomura was reportedly taken to a hospital early on Tuesday and died of ischemic heart failure.