Nikon Z6 Ii, Z7 Ii Mirrorless Cameras Announced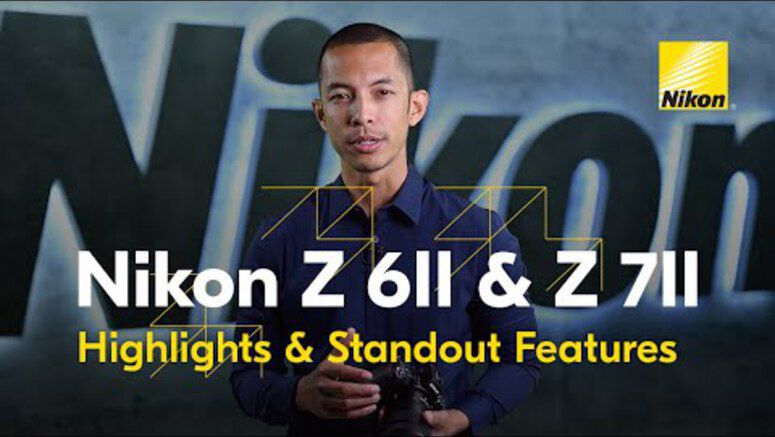 While Nikon has attempted mirrorless cameras in the past, the company's initial launch was met with a lukewarm response. The company then tried again with their new Z series which proved to be much more popular, and now the company is back with the second-generation of mirrorless cameras based off the first Z series – the Nikon Z6 II and the Z7 II.
Obviously both cameras are different from each other, but they will also share quite a number of similar features. For starters, both cameras feature a magnesium alloy body that has also been weather-sealed to ensure that they do not get damaged by the elements. They will also both feature the use of Nikon's dual EXPEED 6 processors to process the images taken by the company, and will come with an enhanced focus system, and support for 4K video capture of up to 60p.
However, like we said, both cameras are aimed at different photographers and their needs. With the Z6 II, it seems that Nikon is targeting this camera at videographers, thanks to its fast AF speed and tracking sensitivity. It comes with a 24.5MP BSI CMOS sensor and also a reversible focus ring, along with an ISO range of 100-51,200 that can be further expanded to 204,800.
As for the Z7 II, this is more geared towards photographers who are interested in higher-resolution still images. This is thanks to its 45.7MP BSI CMOS sensor and also a 493 on-sensor phase-detect autofocus system that can quickly track and focus onto subjects. If these sound like cameras you might be interested in, the Nikon Z6 II will be priced starting at $1,999.95 for body-only and will be available in November. The Nikon Z7 II will be priced starting at $2,999.95 for body-only and will be available in December.
Filed in Photo-Video. Read more about Digital Cameras, Mirrorless Cameras and Nikon. Source: nikonusa