Sony Considered A Vaio Android Smartphone Judging By Leaked Prototype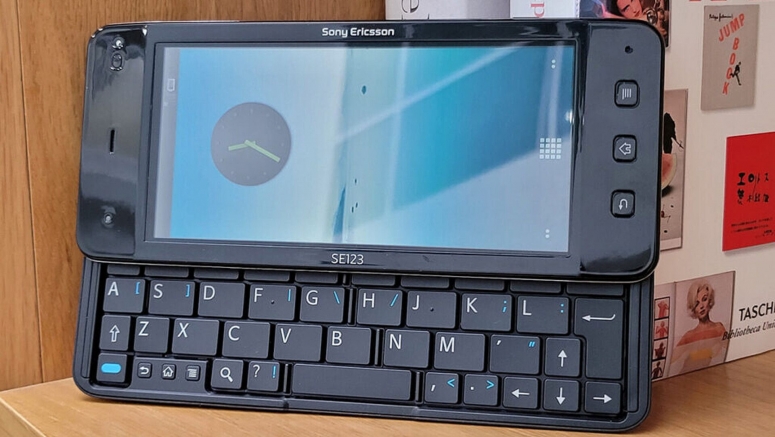 Back in the early days of Sony Ericsson's Android adventure, it decided to launch its new smartphones under the 'Xperia' brand. The Xperia brand was the umbrella that was used for all of its smartphones, regardless of shape/size and form factor. The models that came with the keyboard carried the 'Pro' moniker, but they all sat under Xperia.
However, judging by this latest leak from XDA, it appears that Sony was definitely exploring releasing a more business-oriented Android smartphone under its VAIO brand (which has since been sold). The VAIO brand was synonymous with very thin and light laptops with the highest levels of craftsmanship. There was often questions around whether Sony would use the brand for smartphones, but that never saw the light of day.

However, if the images below are legitimate, it shows that Sony seriously considered creating a VAIO smartphone. The phone runs on Android 2.1, so this phone would probably have looked to release around 2011.
The pictures tie in with 2010 report from Engadget including a blurry picture that looks exactly like the images below. According to that report, the phone would have sported a 5.5-inch display with slide-out QWERTY keyboard running Android 2.1.
The phone included physical buttons for home/back/menu, like many phones from that time. It also had dedicated physical Android buttons for search and a function key. The bottom of the prototype featured four small rubber feet, most likely to stop movement whilst typing, as well as a mini USB port and headphone jack.
It's fascinating seeing this prototype dug up from the past and to wonder what could have been, much like the Xperia PLAY 2 that surfaced recently. In fact, there could still be a gap in the market for a phone with this slide-out keyboard form factor even today. Pretty much all smartphones look the same – phones with QWERTY keyboards are few and far between.
Unfortunately, as we've seen before, sales would most likely to be limited which means there's not many companies that would take such a risk nowadays. Would you like to such a form factor from Sony? Let us know in the comments below.
Thanks Diogo!
Sony Honami passes through the FCC
Sony confirms Dark Silver 'Xperia S'
Sony's new Xperia flagship to launch in mid-March? Another Sirius pic leaks
Sony "Xperia XA1 Plus" breaks cover with official pics