Imperial Family Watch Sumo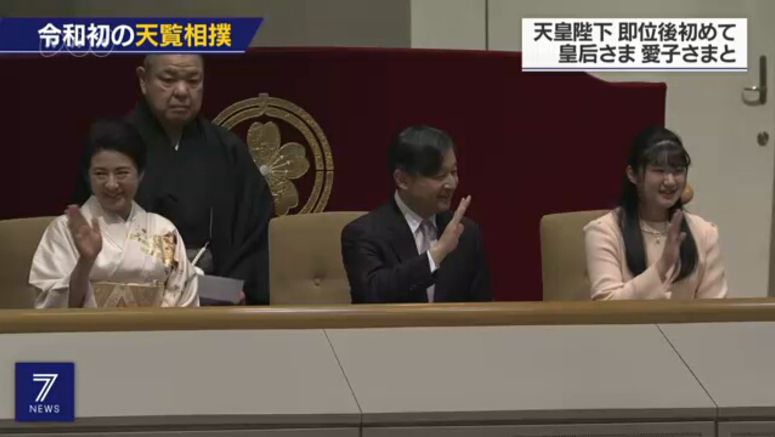 Emperor Naruhito, Empress Masako and their daughter, Princess Aiko visited Tokyo's Kokugikan arena to watch the main bouts on the 14th day of the New Year Grand Sumo Tournament on Saturday.
The Chairman of the Japan Sumo Association, Hakkaku, and stable masters welcomed them when they arrived at around 5 p.m.
This was the Imperial couple's first visit to the arena since the Emperor ascended the throne last year and Princess Aiko's first visit since September 2007.
Princess Aiko has been interested in sumo.
Hakkaku quoted the Imperial couple as saying there were many good bouts and that the wrestlers' clashes were intense.
He said Princess Aiko asked about the height of the ring.