Nissan Ariya Prototypes Touch Down In Europe For The First Time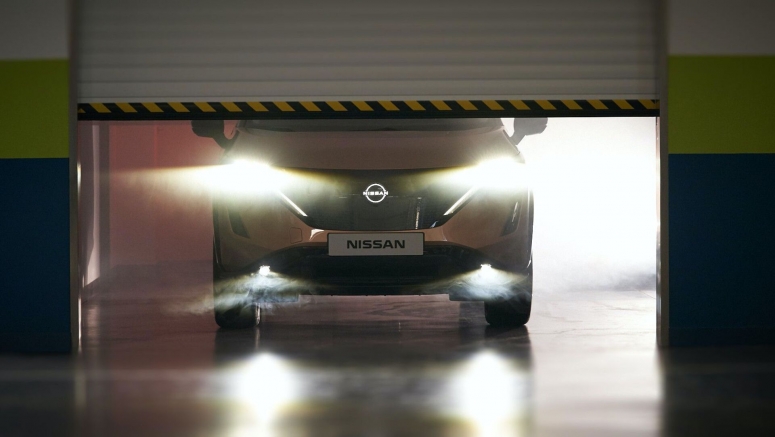 Nissan has shipped a few early production units of the Ariya all-electric crossover coupe to Europe.
This marks the first time the Ariya arrives in Europe after its world debut in July at Nissan's global headquarters in Yokohama, Japan. The automaker says it has brought the Ariya to the Old Continent to build up the excitement and interest of customers in the region.
"It is with great pleasure we see the Ariya prototypes arriving in Europe. These versions will be used as show cars and some are also destined for testing purposes at Nissan grounds," said Helen Perry, Chief Marketing Manager of Electric Passenger Cars, Nissan Europe. "We can see how beautiful this car looks and we really can't wait to share more details in the upcoming months", she added.
See Also: Nissan Debuts Its First New Logo In 20 Years On The Ariya
Nissan will offer five versions of the Ariya in Europe and claims the all-electric crossover coupe "will perfectly fit the needs of the European customer". The Ariya will be available in the second half of 2021 in Europe and, so far, the automaker has confirmed that it will have two RWD and two AWD variants.
The base model will be rear-wheel drive and combine an electric motor delivering 215 HP and 221 lb-ft (300 Nm) of torque with a 65 kWh battery pack. It will offer a 280-mile (450-km) driving range based on Japanese testing. Next up will be a longer-range (379 miles / 610 km) and more powerful RWD variant powered by a 90 kWh battery powering an electric motor rated at 239 HP and 221 lb-ft (300 Nm) of torque.
The base AWD model will feature the 65 kWh battery and two electric motors offering a combined 335 HP and 413 lb-ft (560 Nm) of torque. At 267 miles (430 km), this model will have the lowest range. Finally, the range-topping AWD Ariya combines the 90 kWh battery with two electric motors delivering a system output of 389 HP and 443 lb-ft (600 Nm) of torque. This variant will be good for 360 miles (580 km) of range on a single charge.