Bamboo Lanterns To Welcome Olympic Torch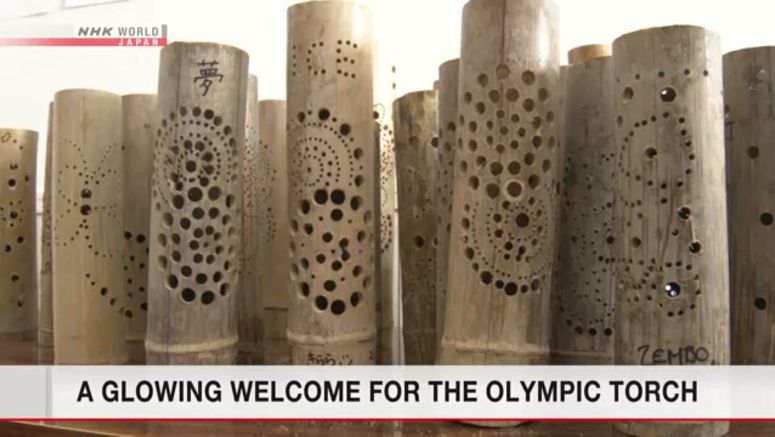 Families in Miyagi Prefecture, northeastern Japan, have made bamboo lanterns in preparation to welcome the Olympic flame for the 2020 games.
The flame will be lit in Olympia, Greece, and transported on March 20 to Japan's Self Defense Force Matsushima base in Miyagi Prefecture.
Local residents plan to float about 1,000 bamboo lanterns in a canal the day before the arrival of the flame.
The lanterns will be lit to welcome the flame and to express their wishes for the recovery from the Great East Japan Earthquake and Tsunami of 2011.
On Sunday, about 20 people assembled bamboo pieces to make lanterns and wrote their wishes on them.
A mother who came with her daughter said she wants children who have not experienced the earthquake and tsunami to know about the disaster.
One of the organizers, Kiyoko Mii, said she wants to float many lanterns to remember and pray for the victims of the devastation.