Expert: Risk To Some Para - Athletes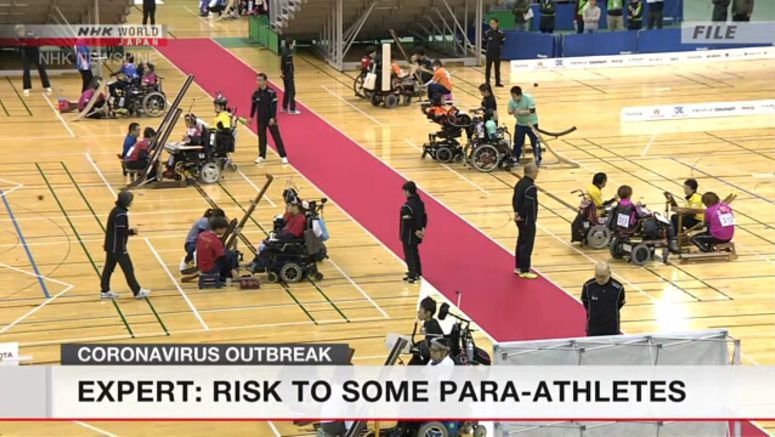 The health emergency is affecting preparations for the 2020 Tokyo Paralympics. Organizers have held a test event without athletes or spectators.
An expert says the coronavirus poses a significant risk to some physically challenged athletes.
The Boccia test event took place on Saturday at the venue that will actually be used during the Tokyo Games. Organizing committee officials played the roles of the athletes.
Tetsuo Suyama is a doctor who serves as a medical advisor to the Japanese Para-Sports Association. He says severely physically challenged competitors are more vulnerable to infection.
Suyama said: "Some para-athletes have weak respiratory function. If these individuals are infected with a strong virus it could lead to pneumonia and result in a severe health condition that could even become life-threatening."
Suyama also says that health management will be more crucial for these athletes.
He adds that if the disease continues to spread, drastic measures such as competitions without spectators, or greatly reducing the number of people involved, will be required in order to hold the Games.