Tokyo Rehearses Olympic Torch Relay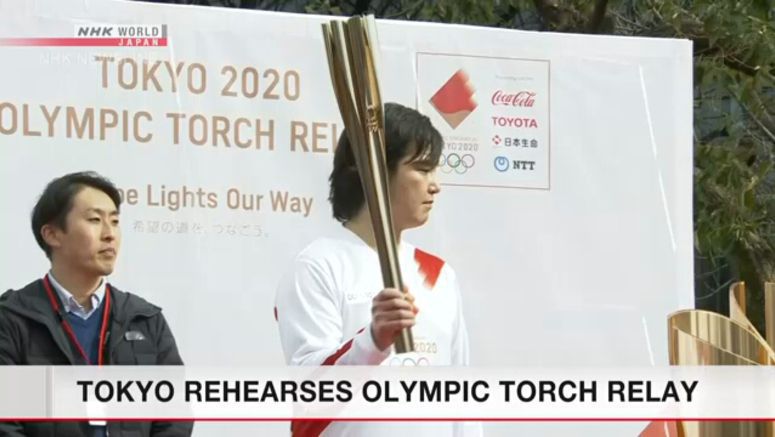 Participants in the torch relay for the Tokyo Olympic Games held a rehearsal on Saturday in the city of Hamura, western Tokyo.
The rehearsal was staged by Japan's Olympics organizing committee, the Tokyo Metropolitan Government and sponsor companies.
An 800-meter section of a public road was closed off to traffic for about two hours.
Runners were accompanied by a convoy of about 30 vehicles. They included actress Satomi Ishihara, an official ambassador for the torch relay.
The relay will cover 859 municipalities across Japan, starting March 26.